Robert Dirks, Scientist at D.E. Shaw Research, Dies at 36
Stephen Miller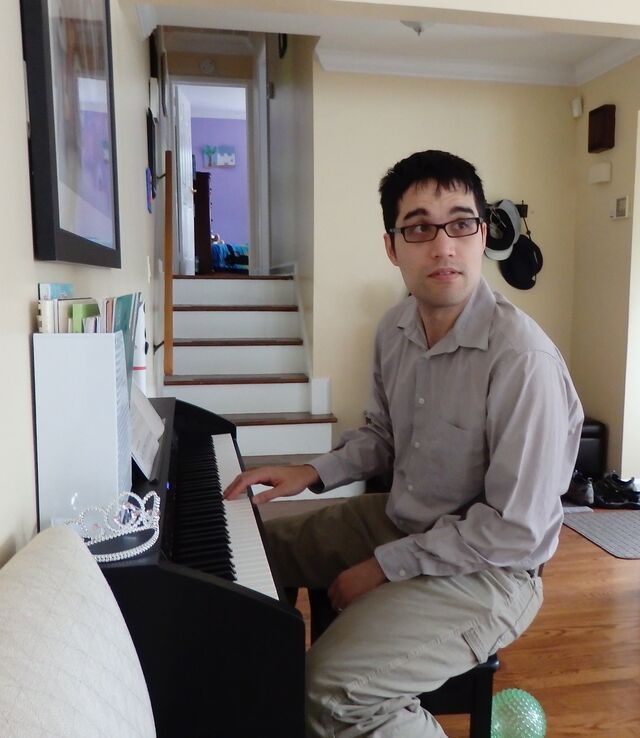 Robert Dirks, a scientist at D.E. Shaw Research whose work was intended for the development of new drugs, was killed in the commuter train crash in Valhalla, New York, on Feb. 3. He was 36.
His death in the Metro-North Railroad accident was confirmed by his father, Michael Dirks, who said his son lived in Chappaqua, New York.
"Robert was a brilliant scientist who made tremendous contributions to our own research, and to the broader scientific community," New York-based D.E. Shaw Research said today in an e-mailed statement.
Dirks, who joined the company in 2006, was "involved in the development of novel computational chemistry methods," according to its website. D.E. Shaw Research creates computer models of organic molecules for use in drug development.
For Dirks, it was easier to skip the details.
His father said today in a telephone interview that his son told him, "'Don't confuse people, Dad, just tell people that I'm a scientist.'"
Robert Michael Dirks was born on May 29, 1978, in Bangkok, according to his father, a math teacher, who was then working at an English language school in Thailand's capital. His mother, Suree Dirks, is a Thai national of Chinese heritage. She was a banker in Thailand and worked in a department store when the family moved to the U.S.
Academic Honor
Dirks was high school valedictorian in Spokane, Washington, his father said. In 2000, he received a bachelor's degree in chemistry and mathematics from Wabash College in Crawfordsville, Indiana.
He earned a Ph.D. in chemistry from the California Institute of Technology in Pasadena, California, in 2005. His postdoctoral work at Caltech involved developing algorithms to design and engineer nucleic acid devices.
In addition to his parents, survivors include Christine Ueda, who he married in 2007, and their two children, 5-year-old Owen and 2-year-old Phoebe.
"For a guy that was so achievement-oriented, and he always wanted to be the best, it was amazing that he would be so patient with his kids," his father said.
Before it's here, it's on the Bloomberg Terminal.
LEARN MORE