Innovators: Doug Brough and Lloyd Klickstein
Ages: Both 59 and 57
Titles: Chief scientific officer, GenVec; head of translational medicine, new indications discovery unit, Novartis Institutes for BioMedical Research.
Form and function: An experimental gene therapy may reverse hearing loss by stimulating the regrowth of microscopic sound-sensing hair cells in the inner ear destroyed by disease or prolonged exposure to loud noise.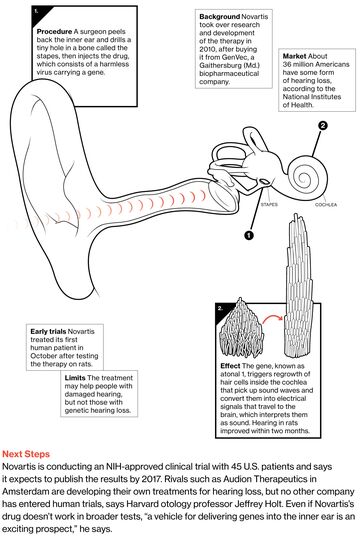 Before it's here, it's on the Bloomberg Terminal.
LEARN MORE