Oil Keeps Asia Guessing
Price volatility, booming consumption makes task of policy makers harder
by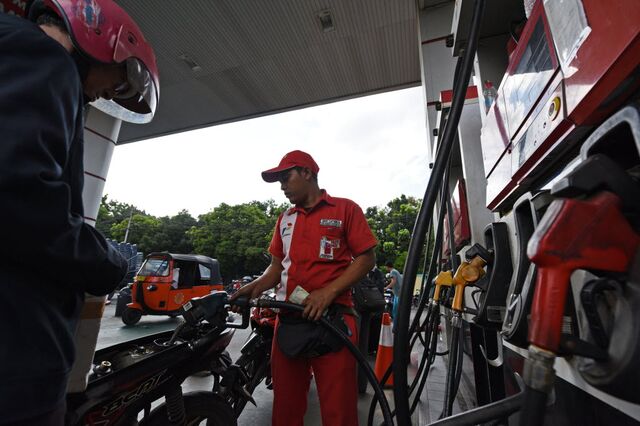 Oil's roller-coaster ride has got Asian policy makers tearing their hair out. In varying degrees.
With most of the region a net importer, and consumption spurred by rising incomes and an expanding middle class, getting the oil-price assumption right -- or nearly right -- is crucial for everything from government spending to setting interest rates.
Oil's volatility, which is at its highest since 2009, is making that task particularly hard for some more than others. Price assumptions vary from as low as $40 a barrel in Singapore to as high as $110 in the Philippines. And there have been revisions.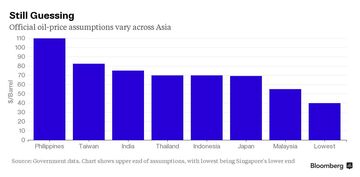 "Like all analysts, even the government forecasters are clueless and are all guessing," said Song Seng Wun, an economist at CIMB Group Holdings in Singapore. "The revised 2015 oil price forecast assumed by the respective governments perhaps reflect their `tolerance levels' of the new oil price's impact on their state budgets and economy."
Falling oil prices have been a double-edged sword for the region: It's boosted trade surpluses and given Malaysia, Indonesia and India a chance to cut entrenched fuel subsidies, but also caused worries about deflation. 
"One of the worries I have, oil coming down so much, a lot of asset prices reflect the new normal for oil prices,'' India's central bank Governor Raghuram Rajan said in an interview with Bloomberg TV India on Wednesday. "But it might not stay that way, and if oil prices start going back up then we have a whole additional amount of volatility in the system.''
(Note: Malaysia uses Brent and Singapore uses WTI. But the Philippines and Thailand use Dubai oil, while Taiwan uses the OPEC basket price, and India and Indonesia both use a basket of crude prices. Japan uses its crude import price.)

Before it's here, it's on the Bloomberg Terminal.
LEARN MORE