Navistar Spikes After Trading Halted Ahead of Positive Forecast
Alexandra Mondalek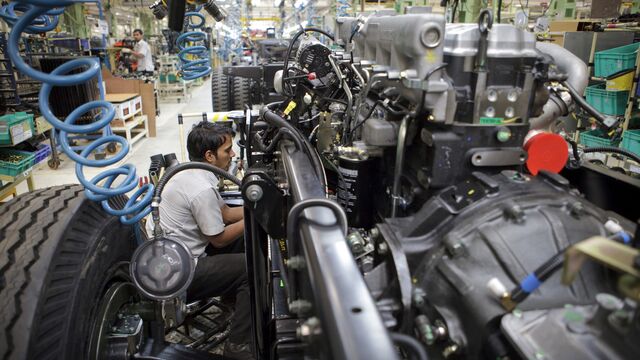 Navistar International Corp.'s shares jumped as much a 5 percent Wednesday after a brief halt in New York trading, when the truckmaker issued a forecast for improving annual profit margins and revenue.
Navistar, which counts billionaire Carl Icahn among its biggest investors, said adjusted Ebitda, or earnings before interest, taxes, depreciation and amortization, will reach as much as 10 percent of sales in the fourth quarter. Revenue from its core North American truck unit will be as much as $7.2 billion, up from $6.7 billion, the Lisle, Illinois-based company said in a filing with the U.S. Securities and Exchange Commission.
The company, which in December reported its ninth consecutive quarterly loss, has been restructuring its North American business and took an $11 million charge for its most recent period to close its block and head foundry operations in Indianapolis. The truckmaker is also unwinding its Mexican joint venture with Ford Motor Co., known as Blue Diamond Trucking Co., this year, as Ford ceases production of its Econoline van.
Navistar shares advanced 2.6 percent to $30.49 at 2:52 p.m. New York time. Earlier they traded as high as $31.21 for the biggest intraday jump since Dec. 18, the day after Icahn reported a slightly higher stake in the company.
Before it's here, it's on the Bloomberg Terminal.
LEARN MORE