Telefonica Weighs Using O2 Sale Proceeds to Help Pay for GVT
Rodrigo Orihuela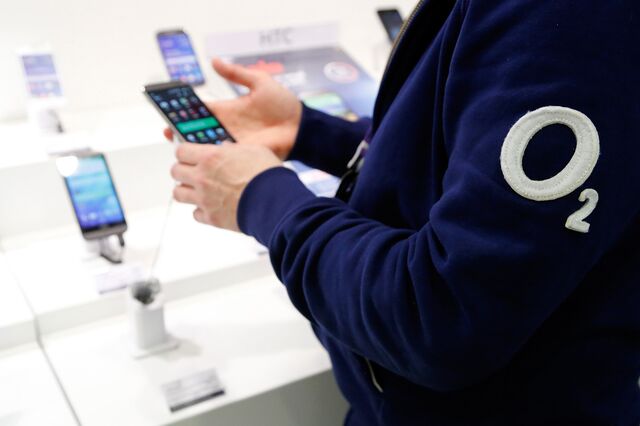 Telefonica SA is considering using proceeds from the sale of its O2 U.K. unit to help pay for the acquisition of Brazilian broadband operator GVT, which may cut the size of a planned capital increase, Finance Chief Angel Vila said in an interview.
The 7.7 billion-euro ($8.9 billion) purchase of GVT from Vivendi SA, agreed in September, includes a 4.66 billion-euro cash payment by Telefonica Brasil SA, financed by a capital increase. Telefonica, which holds 74 percent of the unit, would subscribe proportionally to the share sale -- or about 3.4 billion euros in shares -- to be financed by a capital increase by the Madrid-based company itself.
"With the 02 sale, the issuance could be smaller than 3.4 billion euros," Vila said in a phone interview Monday, denying an El Confidencial report that Telefonica is planning a share sale to raise as much as 5 billion euros.
Telefonica shares fell 2.7 percent yesterday in Madrid after El Confidencial's weekend report. They rose 2.3 percent to close at 13.25 euros today, giving Europe's second-largest phone company a market value of 61.7 billion euros.
"The capital increase isn't happening immediately, only after Brazilian regulatory and antitrust approvals. We would like to do it through a rights issue," the CFO said.
Telefonica last month started exclusive talks to sell its O2 phone business in the U.K. to Hong Kong-based Hutchison Whampoa Ltd. for as much as 10.25 billion pounds ($15.6 billion). The transaction will probably face antitrust scrutiny and wouldn't be completed before mid-2016, Hutchison said. Telefonica is confident that the 02 deal will go through and plans to start reporting it pro-forma, Vila said.
The sale of GVT has received approval from Brazilian telecommunications regulator Anatel and is awaiting antitrust approval.
Before it's here, it's on the Bloomberg Terminal.
LEARN MORE