Santander Profit Surges as Bank Focuses on Lending Growth
Macarena Munoz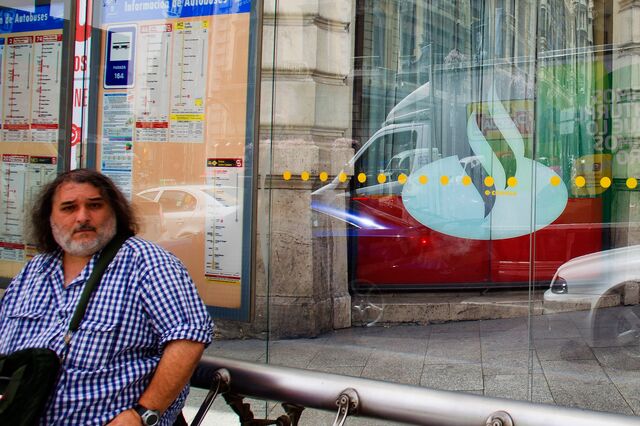 Banco Santander SA said profit surged in the fourth quarter on higher revenue from loans as Chairman Ana Botin revamps the acquisitions strategy of her late father.
Net income rose 68 percent to 1.46 billion euros ($1.7 billion) in the fourth quarter from 864 million euros a year earlier, the lender said in a statement Tuesday. The results were in line with the average of 12 analyst estimates compiled by Bloomberg.
The bank, which makes 14 percent of profit in its home market, tapped shareholders for 7.5 billion euros last month and cut its dividend, seeking to allay investor concerns about the strength of its balance sheet. Santander has counted on Spain's economic recovery to boost profit as its U.K. bank continues to drive earnings while faltering growth in Brazil threatens to erode profit.
"We will focus on organic growth," Botin, who took over in September after the sudden death of her father, Emilio Botin, said in the statement. Winning over customers and investing in new technology will be the priority, she said at a news conference later Tuesday at the bank's headquarters outside Madrid.
Santander shares were trading 4.1 percent higher at 3:40 p.m. in Madrid, paring the year's decline to 12 percent. The benchmark STOXX Europe 600 Banks Price Index was up 1.8 percent in the same period.
Strategic Goals
Botin presented new targets for the bank, including achieving a return on tangible equity ranging between 12 percent to 14 percent in 2017. The measure of profitability was 11 percent in 2014. The bank also will strive for earnings-per-share growth greater than its peers.
"It's logical that we're in a new stage and I want the way we do things to be different," said Botin, 54. Even so, Santander's fundamental business model wouldn't change, she said.
In her first four months on the job, Botin has overhauled the bank's management, appointing Jose Antonio Alvarez as chief executive officer. No more changes in senior leadership are planned, she said Tuesday.
David Vaamonde, bank analyst with MainFirst Bank AG, said some of the results were expected, "such as the improvement of the loan book in Spain.
''Others that have surprised us, such as the better evolution of the loan book and non-performing-loan ratio in Brazil,'' he said by telephone. Vaamonde has a neutral recommendation on Santander.
Spain, Brazil
In the fourth quarter, provisions for non-performing loans fell to 2.5 billion euros from 2.8 billion euros from a year earlier, Santander said. Bad loans as a proportion of total lending at Santander fell to 5.2 percent from 5.3 percent at the end of September.
Net income from the Brazilian unit, that accounts for 19 percent of the group's profit, rose 30 percent in the fourth quarter, compared with the year-earlier period.
The trend in the Spanish and U.K. units was weaker than expected, Benjie Creelan-Sandford, banks analyst at Macquarie Group Ltd., said by telephone. Profit in Santander's home market tripled in the quarter and in the U.K. rose 9.5 percent.
Net interest income, or revenue generated from the difference between what banks charge for loans and pay for funding, rose to 7.7 billion euros from 6.9 billion euros a year ago.
Before it's here, it's on the Bloomberg Terminal.
LEARN MORE