Cockpit Selfies Led to Fatal Plane Crash: NTSB
GoPro footage recovered in the wreckage captured the pilot and passenger taking selfies on a smartphone
by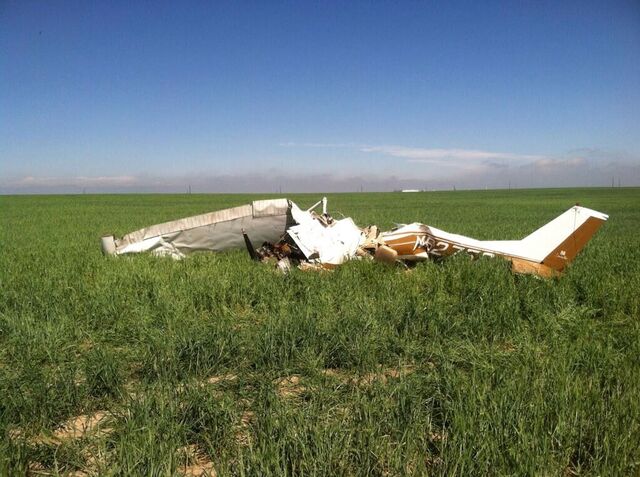 A distracted pilot taking selfies probably caused a plane crash that killed him and his passenger last year, federal authorities said.
The Cessna 150's owner, Amritpal Singh, 29, and passenger were killed in the May 2014 crash near Watkins, Colo., east of Denver.
Singh and the passenger were taking flash photos with their smartphones on the flight just before the fatal flight, according to evidence recovered from a GoPro camera installed in the plane, the National Transportation Safety Board said in a Jan. 27 probable cause report of the crash.
"Based on the evidence of cell phone use during low-altitude maneuvering, including the flight immediately before the accident flight, it is likely that cell phone use during the accident flight distracted the pilot and contributed to the development of spatial disorientation and subsequent loss of control," the agency said.
Singh's plane departed Front Range Airport just after midnight on May 31 and was discovered about seven hours later, two miles from the airport. Radar data showed the Cessna reached 740 feet before appearing to stall and then crash at high speed.
Singh did not meet the "currency" requirements to fly at night with passengers or in the foggy atmosphere of May 31. A relative told Denver television station KUSA that Singh wanted to become a commercial pilot.
Correction, 2:30 p.m. Feb. 03:  The original version of this story said Singh was not qualified to fly at night with passengers or in the foggy atmosphere.  This was changed to reflect that he did not meet "currency" requirements. 
Before it's here, it's on the Bloomberg Terminal.
LEARN MORE