New York Subway Riders Stalled for Two Hours in Morning Commute
Michelle Kaske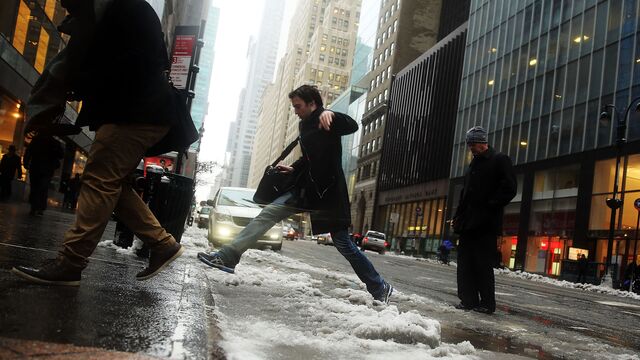 New York City subway riders were stranded in trains for about two hours Monday morning as the area was belted with snow and freezing rain.
A Manhattan-bound No. 7 train stalled in Queens at about 9:30 a.m., blocking four other trains behind it, Kevin Ortiz, a spokesman for the Metropolitan Transportation Authority, said in a telephone interview. The agency is seeking to determine whether the delay was caused by ice on the tracks or other reasons, Ortiz said.
"We're still investigating the cause of why that one train stalled," Ortiz said.
The MTA is the largest U.S. mass-transit system. It serves an average 8.6 million riders per weekday on the New York City subways and buses as well as Metro-North and the Long Island Rail Road. The National Weather Service has issued a winter weather advisory for the region until 6 p.m., including snow and freezing rain.
There is no service on the 7 train, which connects Queens to midtown Manhattan, until workers determine whether the trains can run without delays, Ortiz said.
"We still have to run a couple of test trains back and forth to make sure everything's OK," Ortiz said shortly after noon.
Before it's here, it's on the Bloomberg Terminal.
LEARN MORE