Man Who Saw 0.25% 10-Year Bond Yield Now Sees 0.1%: Japan Credit
Chikako Mogi and Kazumi Miura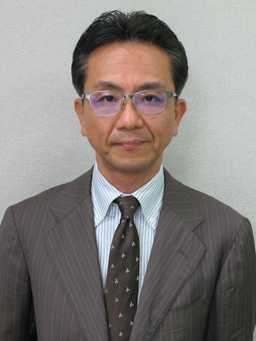 The strategist who forecast Japan's 10-year bond yield would drop to 0.5 percent in 2013 and 0.25 percent by March now predicts 0.1 percent as the world economy falters.
The risk of Europe's slowdown spurring a global recession and delaying U.S. interest rate increases will put pressure on government debt yields to fall, said Kazuhiko Sano, the chief bond strategist at Tokai Tokyo Securities Co. Japan's 10-year yield was 137 basis points less than the similar U.S. Treasury on Jan. 30, the narrowest discount since June 2013.
While Sano says the Bank of Japan's record debt-buying program will help drive yields lower, he also predicts wilder price swings in the world's second-biggest bond market as the monetary authority's purchases shrink the market. Sano sees the benchmark yield reaching 0.1 percent by March 2016, compared with 0.355 percent Tuesday in Tokyo and well below the median forecast in a Bloomberg survey of nine economists of 0.5 percent.
"The basic logic is for yields to fall, but we must brace for widening volatility," Sano, who has been a bond analyst since 1988 and joined Tokai Tokyo from Citigroup Inc. in 2010, said at a Jan. 27 seminar in Tokyo. "Liquidity has shrunk so much that any selling could cause yields to spike up."
Rising Volatility
Two days after plunging to a record low of 0.195 percent on Jan. 20, the 10-year benchmark rate jumped 6 1/2 basis points, the most since May 2013 based on closing levels. A rally the next day pushed yields down 8 1/2 basis points, as a gauge of 10-day volatility reached the highest level since 2013.
The correlation between Japanese and U.S. 10-year yields rose to its highest level since November 2013 on Jan. 23. That suggests the decline in the U.S. gauge will make it difficult for Japanese rates to increase, according to Sano. Germany's 10-year borrowing costs declined to an all-time low of 0.297 percent yesterday, while the U.S. rate fell to 1.6357 percent last week, the least since May 2013.
"The Japan-U.S. correlation in yields is high, so if yields in Germany are low and so are those in the U.S., it's hard to think Japan will be an exception," Sano said.
Euro-area economic sentiment rose for the first time in three months in January after the European Central Bank pledged to buy 60 billion euros ($68 billion) in government bonds and other assets per month to fuel growth and inflation.
"One major theme for the market is the risk of European economic crisis resurfacing and triggering a global recession, which would strongly contribute to pushing yields lower," Sano said.
Fed Factors
At its Jan. 28 meeting, the Federal Open Market Committee added "international developments" to the information it will use to assess the period of maintaining the current federal funds rate target.
There's a 39 percent chance the Federal Reserve will raise its benchmark rate this year for the first time since 2006 to at least 0.5 percent by September, futures data compiled by Bloomberg show. The odds were 63 percent at the end of 2014.
"Declines in yields in other countries will put downward pressures on Japanese yields as well," said Katsutoshi Inadome, a fixed-income strategist at Mitsubishi UFJ Morgan Stanley Securities Co. "I am quite bullish on JGBs."
Inadome said he expects the 10-year Japanese government bond yield to fall to as low as 0.15 percent by the end of 2015 and be capped at 0.4 percent in the year through March 2016.
Weak Demand
Ten-year debt slid, pushing yields higher as much as eight basis points to 0.365 percent after demand at an auction of the bonds slumped. Japan's Ministry of Finance sold 2.191 trillion yen of 10-year securities at an average yield of 0.313 percent. The bid-to-cover ratio, which gauges demand by comparing the number of bids to the amount of securities sold, was lower at 2.68, the weakest since July 2013.
The BOJ is buying as much as 12 trillion yen ($102 billion) of JGBs each month, which is more than 90 percent of debt offered to investors, in an effort to to spur growth and boost inflation expectations. The central bank has said it will keep this stance until a 2 percent inflation target is achieved.
Consumer prices excluding fresh food rose 2.5 percent from a year earlier, government data showed last week. Stripped of the effect of sales-tax increase last April, core inflation -- the BOJ's key measure -- was 0.5 percent.
"The question then is, how long can markets tolerate an accommodative policy that is not effective?" Sano said. "When people start thinking that there needs to be another set of policy tools, market volatility will rise. Yields are not going to move in a straight line downwards like last year."
Before it's here, it's on the Bloomberg Terminal.
LEARN MORE