Oil Jump Propels Stocks Higher While Bonds Gain With Euro
Jeremy Herron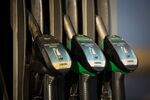 U.S. equities rose with stocks around the world, as energy producers rallied amid Brent crude oil's move into a bull market. Treasuries fell, while the euro gained as the Greek government retreated from a call for a debt writedown.
The Standard & Poor's 500 Index added 1.4 percent by 4 p.m. in New York, climbing above of its average price for the past 50 days. The euro gained as much as 1.7 percent to $1.1534, the biggest advance since October. Yields on 10-year Treasuries climbed 12 basis points, the most in two weeks, to 1.78 percent. Brent crude advanced 5.8 percent to close more than 20 percent above its Jan. 13 settlement, the common definition of a bull market. Copper jumped the most in more than 18 months.
Some of the most successful trades of the last three months were taking losses as oil snapped back from near its lowest level in almost six years. Energy producers led advances in equity gauges from Europe to Canada and emerging markets. The dollar declined from near the strongest level in a decade, while Treasury yields spiked after last month sinking to the lowest rate since 2013. Commodities posted their biggest three-day rally in 2 1/2 years after dropping to a 12-year low.
"The fact that oil is stabilizing takes some of the edge off the argument that the global economy is really in trouble," Bruce Bittles, chief investment strategist at Milwaukee-based RW Baird & Co., which oversees $110 billion, said by phone. "The markets are a little oversold after being down in January, which is also part of the strength today."
Greek Retreat
Greece retreated from a plan to ask euro-area countries to write down its debt, easing concern that the nation would defy its creditors and boosting Greek bonds.
The MSCI All-Country World Index added 1.4 percent for a second day of gains, leaving it up 0.7 percent in 2015. The S&P 500 jumped 1.3 percent Monday, rebounding from a 3.1 percent slide in last month, the biggest drop in a year. The index is still down 0.4 percent this year.
Oil has rallied amid signs the recent plunge in prices is spurring to cuts in production. Chevron Corp. and Royal Dutch Shell Plc lowered their spending targets for this year as the industry cut more than $40 billion from budgets since Nov. 1. BP Plc said Tuesday that it will lower spending by 13 percent. U.S. drillers idled 94 rigs last week, the most in data starting in 1987, according to a report from Baker Hughes Inc.
Oil Surge
West Texas Intermediate crude for March delivery climbed 7 percent to close at $53.05 a barrel, its highest settlement since Dec. 31. That puts WTI 19 percent above its Jan. 28 close of $44.45, the lowest level since March 2009. Brent crude for March settlement closed at $57.91 and is still down 51 percent since June.
Energy shares in the S&P 500 have gained 6.6 percent over the past three sessions, the most since December, and the group is up 0.7 percent for the year. The sub-index tumbled 20 percent from a June high through the end of 2014 as crude entered a bear market amid concern over a global glut.
Exxon Mobil Corp. and Chevron jumped at least 3 percent to pace a 1.8 percent advance in the Dow Jones Industrial Average.
Caterpillar Inc. climbed 3.8 percent on Tuesday, its biggest gain since November. Shares fell 6.6 percent last week after the company blamed lower oil prices in cutting its 2015 profit outlook. Staples rallied 11 percent and Office Depot surged 22 percent after the Wall Street Journal reported they're in advanced talks to combine.
Earnings Scorecard
Chipotle Mexican Grill Inc., Walt Disney Co. and Gilead Sciences Inc. are scheduled to release earnings. About 78 percent of S&P 500 companies that have posted earnings this season have beaten analyst estimates, while 53 percent have topped sales projections, data compiled by Bloomberg show.
A report Tuesday showed U.S. factory orders fell 3.4 percent in December.
The Bloomberg Commodity Index of 22 raw materials advanced 2.7 percent, bringing its three-day gain to 5.3 percent, the most since July, 2012. Sugar, copper and gasoline advanced more than 1.2 percent.
"The general sentiment is shifting," Naeem Aslam, the chief market analyst at Dublin-based Avatrade Ltd., said in an e-mail. "There have been some positive developments taking place between Greece and its creditors and any further good news could actually boost the growth in the euro zone, and thus improve the demand for commodities."
Greek stocks led gains in Europe, with the ASE Index climbing 11 percent. National Bank of Greece SA and Alpha Bank AE jumped at least 14 percent. Bonds sold by National Bank of Greece and Piraeus Bank SA led the advance in Bank of America Merrill Lynch's Euro Financial High Yield Index.
Debt Swap
Greek Finance Minister Yanis Varoufakis outlined plans to swap some Greek debt owned by the European Central Bank and the European Financial Stability Facility for new securities linked to the country's growth, according to a person who attended a meeting of about 100 financiers in London late on Monday. Varoufakis indicated that the move would allow Greece to avoid imposing formal losses on creditors, the person said.
European equities pared gains of more than 1 percent after a person familiar with the matter said Germany expects negotiations with Greece to drag on until the current round of bailout funding runs out.
"It's good news that there is no haircut," Tristan Abet, a strategist at Louis Capital Markets LP, said by phone from Paris. "We're seeing the normalization. It's quite smart to link the bonds to economic growth."
Greek bonds rallied, with 10-year yields falling the most since 2012. Italy's 10-year yield fell four basis points, or 0.04 percentage point, to 1.59 percent, the biggest decline since Jan. 22, while rates on equivalent-maturity Spanish securities declined one basis point to 1.48 percent.
Germany, Japan
German bonds, perceived to be the safest in the region, declined, with 10-year yields rising four basis points to 0.35 percent. Yields on Japan's 10-year bonds added eight basis points to 0.366 percent.
Tumbling yields on German debt are inviting comparisons with Japan, a nation wracked by decades of zero nominal economic growth and falling consumer prices. Germany's inflation rate turned negative in January for the first time in more than five years, while the ECB is preparing to pump more cash into the region's economy via a quantitative-easing program to fend off the risk of deflation.
Ten-year Treasury notes dropped for a second day as optimism Greece will reach a debt deal sapped demand for the safety of U.S. government securities. Treasuries returned 2.9 percent in January, the biggest monthly advance since December 2008, according to Bank of America Merrill Lynch indexes.
BP, Total
Miners and oil-and-gas shares were the best performers in the Stoxx 600, after posting the worst drop among 19 industry groups in the gauge in the last six months. BP Plc rallied 2.8 percent after reporting that fourth-quarter profit fell less than analysts had estimated. Total SA added 2.7 percent and Royal Dutch Shell Plc gained 5.4 percent.
Australia's dollar reversed a slump of as much as 2.3 percent to trade little changed at 78 U.S. cents. The country's central bank reduced its main interest rate to a record-low 2.25 percent on Tuesday. The currency touched 76.26 cents, the weakest level since May 2009, as the RBA said it remains "above most estimates of its fundamental value."
The Canadian dollar strengthened 1.3 percent versus the Aussie after gaining 0.8 percent on Monday.
Energy producers led gains in developing nations, with the MSCI Emerging Markets Index rising 1.5 percent. Russia's Micex Index climbed 1.8 percent as energy stocks OAO Gazprom and OAO Lukoil advanced. Brazil's Ibovespa index climbed 2.8 percent.
China Stimulus
Dubai led Middle Eastern stocks higher, with the DFM General Index rising 2.5 percent. Benchmark gauges in Abu Dhabi, Qatar and Oman rose at least 1 percent.
The Shanghai Composite Index climbed 2.5 percent, ending a five-day rout, and Hong Kong's Hang Seng China Enterprises Index, which tracks mainland Chinese shares listed in the city, rose for the first time in seven days. The People's Bank of China injected 90 billion yuan ($14.4 billion) into the money markets to avoid a cash crunch amid new share offerings and ahead of Chinese New Year holidays this month.
China's capital account posted a shortfall of $91.2 billion in the three months ended December, the Beijing-based State Administration of Foreign Exchange said on its website Tuesday. That's the widest deficit since at least 1998.
The PBOC views the outflows with concern and is preparing steps to address the danger, according to people familiar with the matter. The steps include widening the yuan's trading band and adjusting the currency lower, the people said. the yuan was up 0.3 percent at 6.2547 per dollar in offshore trading.
Commodity Rally
The advance in crude supported gains in other commodities, including gold and aluminum. Higher energy costs raise expenses for industrial metal producers, making it less likely they'll increase output, and add to inflation concerns, boosting the attractiveness of precious metals as a store of value.
Copper rose the most in more than 18 months on speculation more stimulus in China will boost demand for the metal and as oil extended a rally. The metal for March delivery climbed 3.1 percent to $2.5675 a pound in New York. A close at that price would mark the biggest gain for a most-active contract since July 1, 2013.
Gasoline gained for a fourth day after closing at its highest level in more than five weeks on Monday. A strike by the United Steelworkers union, which represents employees at more than 200 refineries, terminals, pipelines and chemical plants in the U.S., started Sunday at nine sites and resulted in one plant shutdown while management takes control of operations at six others.
Before it's here, it's on the Bloomberg Terminal.
LEARN MORE