Hyundai Plans to Build South Korea's Tallest Skyscraper
Rose Kim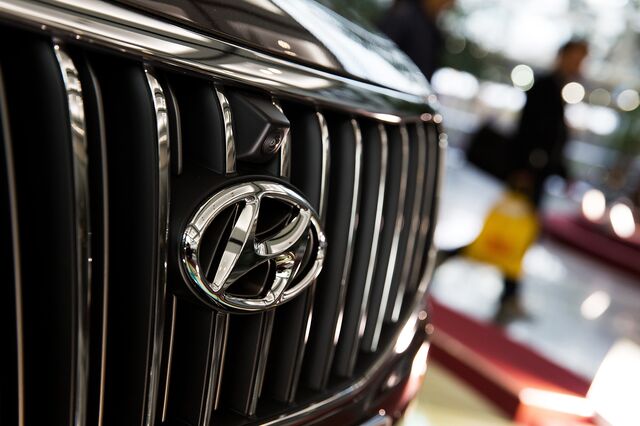 South Korea's largest automaking group plans to build a 571-meter tower in Seoul that will wrest the bragging rights of owning the country's tallest skyscraper from its biggest department-store operator.
Hyundai Motor Group submitted plans to build the twin-tower complex, which will include offices, a convention center and a hotel, at the site that it acquired in September, according to a statement on the Seoul Metropolitan Government's website. The city will "thoroughly review the plan" before issuing an approval for construction to begin, it said.
South Korea's chaebol, or family-controlled conglomerates, are in a race to build landmark projects as they undergo a generational shift in leadership. To the east of Hyundai's proposed skyscraper, Lotte Group's nonagenarian founder Shin Kyuk Ho is building the 555-meter Lotte World Tower, scheduled for completion next year. The Lotte edifice is so massive that authorities approved it under the condition that the runways at a nearby military air base be re-angled to accommodate a change in flight approach.
"At a time when the stock prices haven't yet recovered to the pre-property deal levels, announcing that it will build the nation's tallest skyscraper just triggers market concerns that the group may spend more than expected on developing the site," said Lee Sang Hyun, an analyst at IBK Investment & Securities Co. "Besides, the title of 'tallest building' doesn't last that long these days."
Hyundai Motor Co.'s shares rose 0.9 percent to 171,000 won at the close in Seoul, while Kia Motors Corp. gained 1.2 percent. The benchmark Kospi Index advanced 0.2 percent.
September Auction
Hyundai Motor, Kia and Hyundai Mobis Co. won an auction in September for land currently occupied by Korea Electric Power Corp., paying 10.6 trillion won ($9.6 billion), or triple the assessed price. The share prices plunged after investors criticized the companies for overpaying for the purchase, prompting Hyundai and Kia to buy back stock and increase their dividend payouts.
The Kepco site is located in the prime district of Gangnam and adjacent to the COEX Mall, described by South Korea's tourism board as Asia's largest underground shopping center.
Hyundai is projecting that its skyscraper can be completed by 2020. Even so, the building will be dwarfed by the 828-meter Burj Khalifa in Dubai, currently the world's tallest building.
Before it's here, it's on the Bloomberg Terminal.
LEARN MORE