Europe Stocks Erase Losses at End of Trading Day; Futures Climb
Inyoung Hwang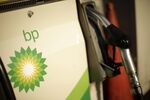 European stocks ended the day little changed, erasing declines in the last 1 1/2 hour of trading. Futures on the Euro Stoxx 50 Index rose.
The Stoxx Europe 600 Index advanced less than 0.1 percent to 367.28, after falling as much as 0.8 percent, as energy companies rallied the most in two weeks. Euro Stoxx 50 futures expiring in March climbed 0.7 percent at 5:03 p.m. in London.
Spain's IBEX 35 Index fell as much as 2.6 percent on Monday amid growing concern that the nation's anti-austerity party is gathering strength. Energized by Syriza's victory in Greece, the leader of Podemos pledged to restructure the nation's debt if he can convert his opinion-poll lead into election victory.
"I still worry about the lack of reforms in Europe and the fact that investment is not really happening," said Andrea Williams, who helps oversee about $123 billion at Royal London Asset Management in London. "Greece will be a continuing problem, which will concern markets until they come to some agreement. The more concerning issue would be if the anti-austerity parties gained votes in the bigger economies like Spain and Italy."
The IBEX 35 ended the day down 0.7 percent. Telefonica SA dropped 2.7 percent after El Confidencial reported it plans to sell as much as 5 billion euros ($5.7 billion) of shares.
In Italy, Prime Minister Matteo Renzi has also been a vocal opponent of budget rigor policies imposed by the European Union. His candidate Sergio Mattarella was elected as the nation's new president this weekend. The FTSE MIB Index was little changed after declining as much as 1.1 percent and rising 0.5 percent.
Greek Stocks
Greece's ASE Index rebounded 4.6 percent following a 13 percent plunge last month, with a gauge of banks rallying 6.6 percent after reaching a record low last week.
Officials in Berlin, Paris and Madrid rejected the possibility of a debt writedown raised by Greece's anti-bailout coalition, as they held out the prospect of easier repayment terms, an offer that has been on the table since November 2012. German Chancellor Angela Merkel is unlikely to agree to a bilateral meeting with Premier Alexis Tsipras at a EU summit next week, a government official said.
The Stoxx 600 was little changed on Monday after a 7.2 percent jump in January, its best start to a year since 1989, as the ECB announced an asset-purchase program. It ended last week 1.4 percent away from a seven-year high. By contrast, the Standard & Poor's 500 Index lost 3.1 percent for its worst month in a year.
European stocks earlier extended declines after a report showed manufacturing in the U.S. expanded in January at the weakest pace in a year.
Ryanair, EasyJet
Among stocks moving on corporate news, Ryanair Holdings Plc lost 6.1 percent after saying earnings growth next year will be modest because of its fuel-hedging policy. Peer EasyJet Plc fell 6.4 percent.
Julius Baer Group Ltd. rallied 8.6 percent after saying it will cut costs by 100 million Swiss francs ($108 million) as a surge in the currency may crimp profit.
CRH Plc gained 6.9 percent. Holcim Ltd. and Lafarge SA agreed to sell 6.5 billion euros of assets to the Irish building-materials company to overcome antitrust demands and proceed with their planned merger.
Holcim added 2.3 percent and Lafarge climbed 1.8 percent.
Energy companies in the Stoxx 600 jumped 2.9 percent as a group after a 3 percent drop last week. Drugmakers lost 0.9 percent.
The volume of Stoxx 600 shares changing hands was 13 percent greater than the 30-day average, data compiled by Bloomberg show.
Before it's here, it's on the Bloomberg Terminal.
LEARN MORE