Einhorn's Greenlight Lost 2.5% in January as Stocks Dropped
Simone Foxman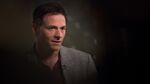 Greenlight Capital, the $11.8 billion investment firm led by billionaire David Einhorn, fell 2.5 percent in its main hedge fund in January, according to an e-mail sent to investors that was obtained by Bloomberg News.
The fund declined as the Standard & Poor's 500 Index dropped 3.1 percent last month, the biggest drop for the period in a year, amid concerns that slower overseas growth, the plunge in crude oil and a stronger dollar could hurt the American economy.
Greenlight, which mainly invests in equities, gained 8 percent last year compared with 1.4 percent for the average hedge fund. Einhorn, 46, told investors in a letter referring to the 2014 performance that the New York-based firm "would have both liked and expected to do better."
Einhorn avoided the pain of falling oil prices after listening to a presentation by fellow hedge fund manager Zach Schreiber in May at the Sohn Investment Conference in New York. Greenlight sold "enough" WTI oil futures in mid-June to offset subsequent declines in energy company stocks, according to the letter.
Greenlight's top bullish bets at the end of the fourth quarter were Apple Inc., Consol Energy Inc., gold, Marvell Technology Group Ltd., Micron Technology Inc. and SunEdison Inc.
Jonathan Gasthalter, a spokesman for Greenlight with Sard Verbinnen & Co., declined to comment on the performance.
Equity-focused hedge funds have struggled to keep pace with stock-market gains, falling 0.1 percent in 2014 as the S&P 500 rose 11 percent.
Investors have still been attracted to the strategy. JPMorgan Chase & Co. said last month that 60 percent of institutional investors increased allocations to long-short equity funds in 2014, more than any other type. Greenlight raised approximately $2 billion in new money from investors in November and December after reopening its hedge fund.
Before it's here, it's on the Bloomberg Terminal.
LEARN MORE