Dollar Rises 7th Month as Global Easing Burnishes U.S. Assets
Rachel Evans and Andrea Wong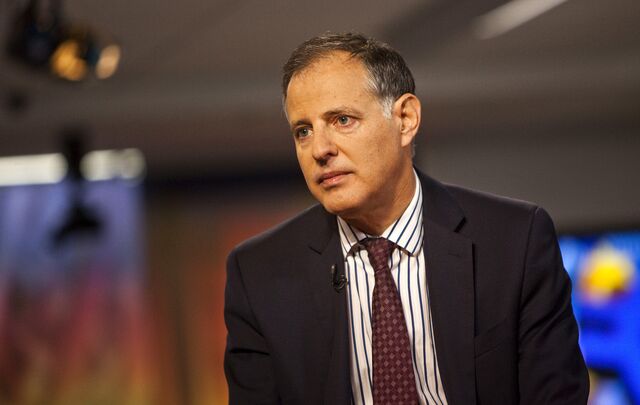 The dollar pushed its winning streak to seven straight months for the first time in a decade as a wave of easing by the world's major central banks enhanced the appeal of U.S. assets.
The euro posted its biggest monthly decline since September 2011 after the European Central Bank's announcement of sovereign-bond purchases on Jan. 22. Russia's ruble plunged after an unexpected interest-rate cut and Canadian dollar fell to an almost six-year low. Treasuries had the best January in 27 years. The U.S. unemployment rate is forecast to remain at a more than six-year low before the Feb. 6 report as the Federal Reserve looks to tighten monetary policy.
"In a world where everyone's easing policies, standing still is relative tightening," Alan Ruskin, the global head of G-10 foreign exchange at Deutsche Bank AG, said in a phone interview. "Traders will be reluctant to sell the U.S. dollar on anything more than a day trade."
The Bloomberg Dollar Spot Index, a gauge of the currency's performance against 10 major peers, rose 3.3 percent in January to close at 1,167.89, its highest in data going back to 2004. It never before posted a seven-month winning streak.
The greenback rose 6.7 percent to $1.1291 per euro for a seventh month of gains. The yen strengthened 1.9 percent to break a six-month skid versus the greenback.
Winners, Losers
The shekel was the biggest gainer of the dollar's 31 major peers this week, rising 2 percent, after the Bank of Israel held its benchmark rate at a record low. The ruble was the biggest loser, sliding to its weakest since December after Russia's central bank cut the benchmark rate from an 11-year high.
Canada's dollar fell for a 10th week, the longest stretch since 2000, after the Bank of Canada last week surprised markets by reducing its benchmark rate for the first time since 2010 to counter "the recent sharp drop in oil prices," the nation's largest export.
New Zealand's dollar touched a more than three-year low as the central bank shifted its policy bias to neutral, saying the currency remains unjustifiably and unsustainably high.
The euro declined versus 14 of its 16 major counterparts in January and touched an 11-year low after ECB President Mario Draghi unveiled a program of sovereign-debt purchases to supplement existing easing measures. The central bank will buy 60 billion euros ($68 billion) a month of bonds until at least September 2016, Draghi said Jan. 22.
Euro Losses
Hedge funds and other large speculators see more losses ahead for the euro, increasing wagers on a further decline to the highest since June 2012.
The difference in the number of wagers on a drop compared with those on a gain -- net shorts -- was 184,745 on Jan. 27, from 180,730 a week earlier, according to data from the Washington-based Commodity Futures Trading Commission.
The dollar gained against all but five of its 31 major peers in January as the Fed weighed the U.S.'s first interest-rate increase since 2006. The central bank maintained its pledge to be "patient" in raising borrowing costs after a two-day meeting Jan. 28, while noting improving labor conditions and that inflation will gradually return to about 2 percent in the medium term.
Fed Bank of St. Louis President James Bullard said Friday the Fed may start boosting rates by mid-year in response to a growing economy and falling unemployment, and that investors are wrong in predicting a later increase.
Dollar Positive
"Looking at the Fed statement this week and St. Louis Fed President Bullard's comments shows that the Fed did not revise its language on inflation to show an obviously greater concern," Brian Daingerfield, a currency strategist at Royal Bank of Scotland Group Plc's RBS Securities unit in Stamford, Connecticut, said by phone. "That's a positive for the dollar."
Futures data show the Fed increasing its main lending rate from near zero to at least 0.5 percent by its December meeting.
The U.S. economy grew at a 2.6 percent annualized rate in the last quarter, after a 5 percent gain in the three months through September that was the fastest since 2003, Commerce Department figures showed Thursday in Washington. Economists had seen 3 percent expansion, according to the median forecast in a Bloomberg survey.
Reports on the labor market, manufacturing and personal spending next week should give investors more of a read on the strength of America's recovery, according to Joe Manimbo, a market analyst in Washington at Western Union Business Solutions, a unit of Western Union Co.
"There's certainly a lot of uncertainty," he said by phone on Friday. "The dollar's had a record rally for seven straight months, so we'll have to see how much bullishness is baked in. Next week's long list of data can go some way in setting the tone for the dollar for the coming month."
Before it's here, it's on the Bloomberg Terminal.
LEARN MORE