China Minsheng Bank President Resigns as Probe Reported
Bloomberg News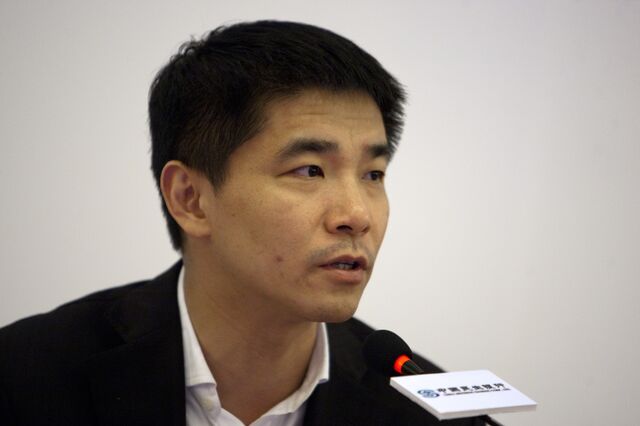 China Minsheng Banking Corp. said its President Mao Xiaofeng resigned for personal reasons after Caixin magazine reported that authorities had taken him to assist with an investigation.
Mao, who was appointed president last August, didn't have any disagreement with the board, the Beijing-based bank said in a statement to the Shanghai Stock Exchange Saturday. The board accepted Mao's resignation and appointed Chairman Hong Qi as acting president, it said in the statement.
Minsheng has taken note of reports on Mao, whose situation has nothing to do with Minsheng's operations, the lender said in a statement earlier today. Mao's mobile was turned off when called by Bloomberg News today. He was taken away by the Communist Party's Central Commission for Discipline Inspection and removed as party secretary by the banking regulator, according to Caixin.
Minsheng's comment and the Caixin report come amid President Xi Jinping's crackdown on graft, described by state media as the harshest since the republic's founding in October 1949. The campaign has spanned businesses, the military, and officials such as Zhou Yongkang, a former member of the Politburo Standing Committee, and Ling Jihua, who was a top aide of retired president Hu Jintao.
Turning 43 this year, Mao is the youngest president of a listed Chinese bank, according to Caixin. The president of a Chinese lender is the equivalent of a chief executive officer at a U.S. bank.
Youth League
Mao is a graduate of Harvard University, where he completed a masters degree in public administration in 2000, according to a company profile. Before joining Minsheng in 2002, he had roles with the China Communist Youth League and as an official in Hunan province.
Minsheng, the nation's first privately owned lender, was founded in 1996 by 59 private investors including pig-feed tycoon Liu Yonghao. It's one of China's mid-tier banks, with a market capitalization of about $50 billion, sitting below the likes of Industrial & Commercial Bank of China Ltd. and China Construction Bank Corp.
Anbang Insurance Group Co., the Chinese insurer that agreed in October to purchase New York's Waldorf Astoria hotel, has been buying the lender's China-listed A shares and its Hong Kong-listed H-shares, boosting its holdings to 22.5 percent and 5.2 percent respectively as of Jan. 29.
Billionaire Guo Guangchang this month disposed of his entire 0.13 percent stake in Minsheng's Shanghai-listed A-shares, according to disclosure filings to the Hong Kong stock exchange on Jan. 27.
Service Demands
Other Minsheng executives, supervisors and senior managers are all working as usual, the lender said today. The bank promised to meet all service demands from clients and said company filings would provide updates on the president's situation.
Yang Kun, a former vice president of Agricultural Bank of China, was put on trial last June in the eastern city of Nanjing for taking bribes of 30.79 million yuan ($4.9 million) from 2005 to 2012, according to a statement posted on the website of the Supreme People's Procuratorate.
Chinese financial companies' shares surged from late last year on speculation that the central bank will further ease monetary policy and ahead of a range of banking reforms that include Minsheng's plan to offer stock incentives to staff. In the past three months, Minsheng's stock rose 47 percent in the mainland and 22 percent in Hong Kong.
— With assistance by Yuling Yang, Jun Luo, and Aipeng Soo
Before it's here, it's on the Bloomberg Terminal.
LEARN MORE