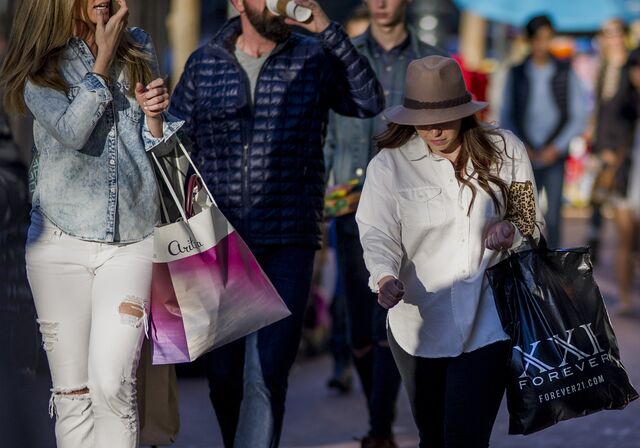 U.S. gross domestic product came in a little weaker than expected in the fourth quarter of 2014, with growth at 2.6 percent instead of the 3.0 percent that was expected.
But there was one piece of great news. The U.S. consumer is really starting to show some strength.
Personal consumption expenditures grew at 4.3 percent, the fastest pace since 2006, as this chart shows.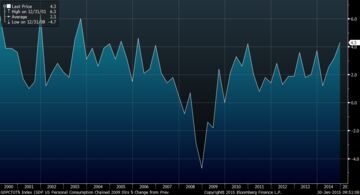 For another perspective, check out this chart from Royal Bank of Scotland showing that the consumer was the real hero of the quarter, driving the bulk of the GDP gains.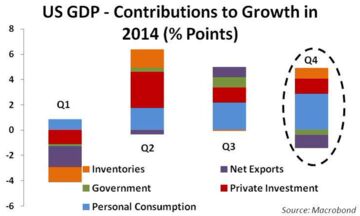 So again, while the top-line GDP number was a little weak, it looks like the American consumer is powering ahead.
Before it's here, it's on the Bloomberg Terminal.
LEARN MORE