Vallourec Plans Writedown of Up to $1.4 Billion on Oil
Phil Serafino and Rudy Ruitenberg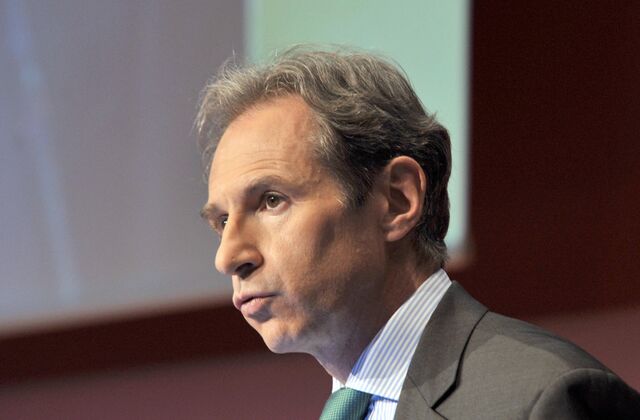 Vallourec SA, a producer of steel pipes for the oil and gas industry, plans to write down assets by as much as 1.2 billion euros ($1.4 billion) to reflect lower spending by energy producers amid plunging crude prices.
The depreciation will be reflected in 2014 earnings as a one-time item, the company, based outside Paris, said in a statement today. Vallourec will present details of a plan to reduce operating costs when it announces earnings on Feb. 24, the manufacturer said. The stock fell as much as 8.9 percent to the lowest intraday price in almost a decade.
Vallourec is feeling the effects of the almost 50 percent plunge in crude oil last year. With an oversupply of oil driving prices down to near a six-year low, producers are scaling back output. Royal Dutch Shell Plc will reduce planned capital spending by $15 billion over three years, the company said today.
"Our market environment has deteriorated," Chief Executive Officer Philippe Crouzet said on a conference call with journalists. "The price of oil has dropped brutally. No expert expected such a rapid drop. There's an imbalance between supply and demand that should correct itself."
Vallourec traded 6.1 percent lower at 18.53 euros at 9:05 a.m. in Paris, giving the company a market value of 2.4 billion euros.
Brazil, Europe
The writedown, which resulted from the annual review of assets for impairment, will be 1 billion euros to 1.2 billion euros, with about half of that resulting from Vallourec's Brazilian operations and half from Europe.
Vallourec confirmed its targets for 2014, including a decline of about 10 percent in earnings before interest, tax, depreciation and amortization. Sales were at a level close to that in 2013. The company isn't ready to make a forecast for 2015, Crouzet said. Vallourec is well-positioned to weather weak oil prices, given its positive cash flow, healthy balance sheet and cost-reduction efforts, the company said.
The most-active futures contract for West Texas Intermediate crude oil plunged from more than $100 a barrel in June. The contract for March delivery traded at $44.44 today.
Before it's here, it's on the Bloomberg Terminal.
LEARN MORE