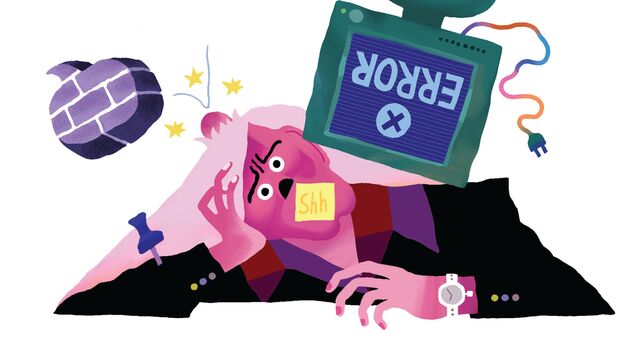 Some awful career advice, as recounted by six wised-up executives.
Tell people what they want to hear
"I was meeting with a manager when a co-worker stuck her head in to ask a question. After she left, he told me he didn't mean what he'd said; he was just paying lip service. It completely destroyed my trust in him."—Carrie Maslen, global vice president for small and medium enterprises, SAP
Cherish your current role
"When I was an administrative assistant, my boss told me that because I didn't have an MBA, marketing was not in my future. I found another person to work for and began taking on marketing projects. Had I not been angry, I would still be an admin."—Kimberley Kasper, chief marketing officer, Jobvite
Get an advanced degree
"I grew up in a Jewish family on Long Island, and there was pressure to become a lawyer or a doctor. After working at a resort, I realized that the managing director had it all: style, authority, charisma, and charm, all while making the job seem fun."—Philip Goldfarb, president and chief operating officer, Fontainebleau Miami Beach
Just work harder
"Yeah, right. You do need to work hard. But win important things and be loud."—Michelle Dennedy, chief privacy officer, Intel Security
Dress like your colleagues
"When I first started managing people at a big company, I had a career coach tell me to straighten my hair, wear more corporatey suits, and not stand out so much. As a Latina, I may be a minority in the corporate world, but I've since learned that authenticity makes you valuable."—Valerie Grillo, chief diversity officer, American Express
Grow in your own backyard
"A fellow chain restaurant CEO told me to play it safe and expand domestically before heading abroad. But I've been able to revive the brand through international locations, especially in places where we're the first U.S. food concept."—Andy Wiederhorn, chief executiveofficer, Fatburger
Before it's here, it's on the Bloomberg Terminal.
LEARN MORE