Can Game Publishers Finally Defeat the Disc?
By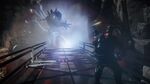 Gino Cordero recalls high school weekends in front of the TV, working his way through Final Fantasy VII on his old Sony PlayStation. "Grinding was just part of the experience," Cordero says of the slog through various game levels. "You'd get together with friends and say, 'It took me four hours to beat that wizard, because I had to get to Level 15 first.' "
Today, the 34-year-old cook from Austin, Texas, has had it with building up points or strength by "level grinding." Cordero is intrigued by an offer for Evolve, a shooter title from Take-Two Interactive Software that goes on sale on Feb. 10. Fans who order the $60 game digitally using their Xbox One get to start further along in the game.
If enough gamers bite, Take-Two could shake up the $27 billion console games market. On a $60 game, the company, which also makes the hit Grand Theft Auto series, may earn a bigger gross profit from an online sale ($42) than from a store purchase ($33.75), according to Mike Hickey, an analyst at investment bank Benchmark. By downloading a title online, gamers lose the chance to sell used discs back to stores, usually for about $20. That also shrinks the resale disc market, forcing more fans to buy new full-price games. Take-Two's strategy is "steering you in the direction of going in the digital download channel as opposed to through retail," says International Development Group Senior Vice President Yoshio Osaki. Piper Jaffray analyst Michael Olson forecasts Evolve will take in $194 million in total sales through March.

Global digital sales of console games more than tripled, to an estimated $7.1 billion, in 2014 from 2009 and will rise 16 percent a year, to $11.9 billion, by 2018, forecasts PricewaterhouseCoopers. In-store sales will grow less than 1 percent a year, to $20 billion. Activision Blizzard, the largest U.S. game company, may have hit the industry high mark for online sales of a major game with the October release of its shooter title Destiny. The game got almost 20 percent of its early revenue online, helped by a preload feature that installs the game to consoles before its release date. Such titles are then ready to play on the day of their official release—no waiting for discs to install or updates to download.
Hickey estimates that Take-Two, which is promoting preloads of Evolve, could get more than 25 percent of that game's sales digitally, and in the process save $5 per game in manufacturing and packaging costs. The game maker is offering the advance download to Xbox, PlayStation, and PC users. "If they're successful in terms of driving digital adoption, then everyone takes note, and you can expect other publishers to follow," he says.
Stores such as Wal-Mart and GameStop keep about 25 percent of the average $60 retail price, and about a quarter of the remainder goes to console makers as a licensing fee, Hickey estimates.
Still, Strauss Zelnick, Take-Two's chief executive officer, says retailers will remain key partners. "Our most paramount goal," Zelnick said in an e-mail, "is to provide the highest quality entertainment experiences and deliver them to consumers when and how they want them."
The bottom line: Take-Two Interactive's Evolve game could win sales of $194 million by March. Digital purchases will be most profitable.
Before it's here, it's on the Bloomberg Terminal.
LEARN MORE