How to Fight Back Against High Mutual Fund Fees
A shareholder says Pimco Total Return should have lowered fees as assets shot up
by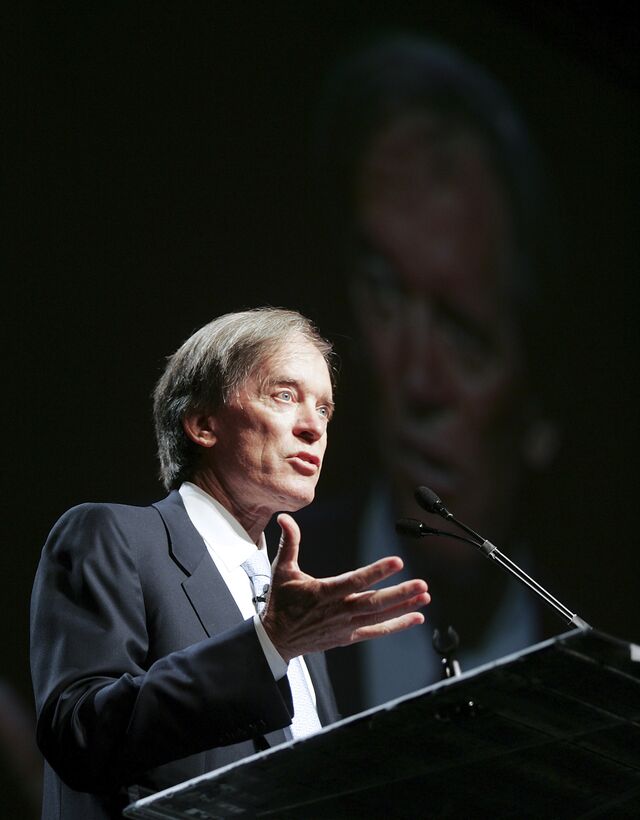 One way to get back at a company you think has abused you is to sue. That's what Robert Kenny did on Dec. 31. Kenny, a shareholder in the Pimco Total Return fund, alleges that Pacific Investment Management Co., the fund's parent, gouges investors with excessive fees to support huge bonuses for its top executives. As assets in the Total Return fund mushroomed in recent years, he says, it should have passed along the economies of scale by lowering fees. (Pimco has said it will "vigorously defend itself" against the suit.)
A better way to get satisfaction, though, may be to get even. The best way to do this is to just stop paying outrageous fees. And with the Pimco Total Return fund, that's not even hard to do. 
All a retail class investor has to do is switch into the fund's lower-cost twin, an exchange-traded fund with the ticker BOND. It has the same objective but charges 0.55 percent compared with the fund's 0.85 percent (for the A share class) and 1.6 percent (for its B share class). It has no load, and it has better performance. The ETF is up 20 percent since it came out in 2012, compared with 12 percent for the mutual fund. Even since Gross left, BOND is up 3.8 percent vs. 2.9 percent for the mutual fund. Unlike the mutual fund, the ETF didn't pay out any capital gains for fundholders to be taxed on in 2014.
The ETF is pricey compared to peers, however. Passively managed ETFs such as the iShares Aggregate Bond ETF (AGG) and the Vanguard Total Bond Market ETF (BND) charge an annual fee of 0.08 percent of assets. In the past 12 months, those ETFs have outperformed the Pimco fund a bit, up 6.5 percent each compared with the Pimco fund's 6 percent.  
If all of the investors in the Pimco Total Return mutual fund moved to AGG or BND, the fee savings would be in the neighborhood of $1 billion. And the lost fee income for Pimco? In theory, it would shrink to about $200 million, since the fund took in $1.2 billion in fees in 2013. Bill Gross's fund became the world's largest that year, at $293 billion, and underperformed its benchmark and peers. Gross got a $290 million bonus.
To put $1.2 billion in fees in perspective, all 290 fixed-income ETFs combined took in fees of $800 million. The 10 largest Vanguard index funds combined took in about $1.2 billion. Vanguard is a paragon of virtue when it comes to passing along economies of scale to investors.
An outsized portion of Pimco's fee haul came from the pockets of smaller investors. Last year, retail share classes made up about 20 percent of the fund's total assets, yet accounted for nearly 40 percent of the fees. Those investors also paid a load to their advisers when they bought the fund.  That said, the bulk of the fund's assets are in retirement savings plans for smaller investors, in institutional share classes that carry a fee of about 0.46 percent. 
And Gross's new fund, the Janus Unconstrained Bond Fund? It has even higher fees than his old Pimco fund. For example, investors in Class A shares pay a 4.75 percent load and are then charged 1.08 percent annually. Even the annual fees for the institutional class are unusually high, at 0.83 percent.  Gross has $700 million of his own money in the fund, and Janus has said there's no special arrangement regarding fees on his investment. 
Since Gross joined Janus, the fund is down 1.2 percent. Aggregate bond ETFs such as AGG and BND, which are 13 times cheaper, are up 3 percent. Investors who want to bet on Gross may want to wait for the ETF version of his fund that Janus plans to launch in coming months. 
Before it's here, it's on the Bloomberg Terminal.
LEARN MORE