H&M Sees Dollar Strength Adding to Expenses After Profit Gains
Katarina Gustafsson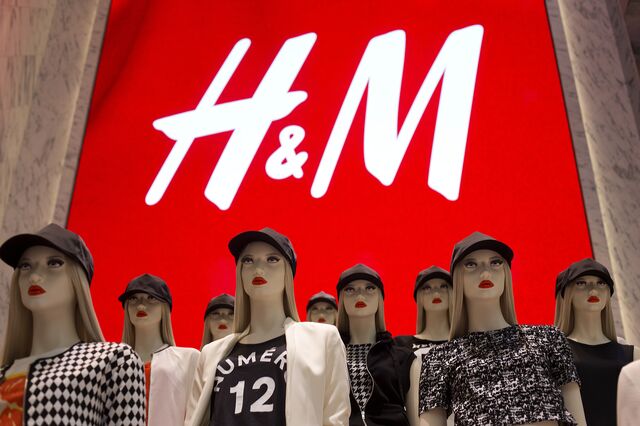 Hennes & Mauritz AB said the stronger U.S. dollar will weigh on costs this year, taking the shine from results showing the steepest gain in annual profit since 2007.
The shares fell as much as 2.8 percent, even as Europe's second-biggest clothing retailer reported that the new financial year "has gotten off to a good start."
The increasingly expensive dollar will affect expenses for procuring goods, H&M said today in a statement. The greenback has increased 28 percent against H&M's reporting currency, the Swedish krona, in the past 12 months.
Net income for the 12 months through November rose 17 percent to 20 billion kronor ($2.4 billion), the Stockholm-based company said in the statement. Profit for the fourth quarter rose to 6.22 billion kronor, compared with the average analyst estimate for 6.17 billion kronor.
H&M is expanding online while also broadening its offer with an extended range of shoes and sportswear as the company tries to fend off competition from Web rivals including Asos Plc and budget retailers such as Primark. The Swedish retailer in November sold a guest collection by designer Alexander Wang, Balenciaga's creative director.
The shares slipped 2.5 percent to 330.30 kronor as of 9:25 a.m. in Stockholm, even after the retailer said it had "strong sales in both December and January."
Store Openings
H&M plans to open about 400 new stores this year and will start a new range called H&M Beauty with make-up and personal-care products, it said today.
This ``is a logical range extension following sportswear and homewares," Richard Chamberlain, an analyst at RBC Capital Markets, said in a note.
Fourth-quarter sales, excluding taxes, increased 17 percent to 42.6 billion kronor, H&M said Dec. 15.
Inditex SA, Europe's biggest clothing retailer, said last month that profit rose 0.8 percent in the nine months through October as mild fall weather damped sales.
January sales are anticipated to increase by 14 percent in local currencies compared to the same month last year, H&M said.
Before it's here, it's on the Bloomberg Terminal.
LEARN MORE