Chocolate Craving in Asia Seen Deepening as Economies Expand
Ranjeetha Pakiam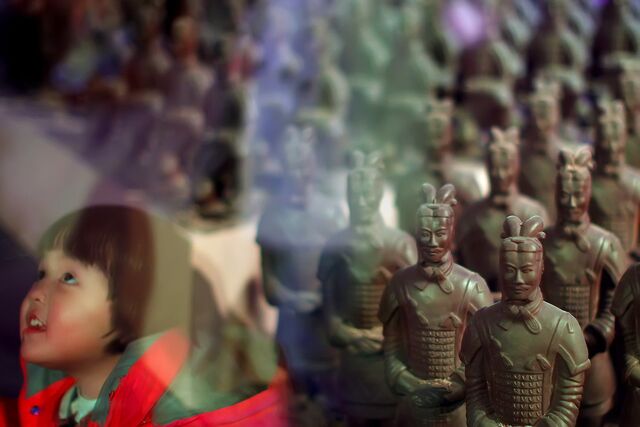 Chocolate demand in Asia will probably rise as much as 20 percent this year, spurred by confectionery and drinks consumption among young people, an industry group said.
Demand will climb as economies expand in China, India and Indonesia, boosting incomes of the growing middle class, Piter Jasman, chairman of the Indonesia Cocoa Industry Association, said in an e-mail. While surging bean prices cut processing, factories in Indonesia are increasing market share, he said.
Futures touched a three-year high in September amid concern the deadly Ebola disease would disrupt shipments in Africa. Higher costs and slowing growth in Europe and China crimped processing from the U.S. to Asia in the fourth quarter, pushing down prices. The Asia-Pacific market for chocolate confectionery may expand 4.5 percent in 2015 versus a global 2.6 percent gain, says Euromonitor International Ltd.
"Demand is definitely growing," Jasman said in the e-mail on Jan. 23 in response to questions. "Chocolate is now very popular with the younger generation."
Cocoa advanced to $3,399 a metric ton in New York on Sept. 25, the highest level since March 2011, and climbed 7.4 percent last year after a 21 percent increase in 2013. Prices climbed 0.2 percent to $2,749 on ICE Futures U.S., trimming this year's decline to 5.6 percent.
Grindings in Asia fell 17 percent in the fourth quarter from a year earlier, the Singapore-based Cocoa Association of Asia said Jan. 23. Processing fell in North America and reached its lowest for the period since 2005 in Europe, which represents 38 percent of the world grind.
Indonesian Supplies
Indonesia, the world's largest cocoa grower after Ivory Coast and Ghana, will continue to lead the Asian region as a major supplier, while demand for cocoa in the country will climb as much as 20 percent, Jasman said.
"We have a younger demography with 50 percent of the population well below 30 years of age," Jasman said. "These are among the rising middle class who have an appetite for a better quality of life, food and services."
Production capacity in Indonesia will probably climb to 500,000 tons in 2015, compared with 150,000 tons in 2010, the cocoa industry association said in an e-mail dated Jan. 26.
Grindings in Indonesia jumped by almost 70 percent in the three years to 2013-2014, International Cocoa Organization data show. The boost comes from facilities set up by companies such as Olam International Ltd. and Cargill Inc. World processing climbed for a fifth year to a record 4.27 million tons in 2013-2014, with about 14 percent coming from Malaysia and Indonesia, the ICCO estimates.
While demand for chocolate in Asia was the world's lowest per capita in 2013, the market will grow at almost twice the global rate over the next five years, Euromonitor data show.
Before it's here, it's on the Bloomberg Terminal.
LEARN MORE