Facebook, Instagram Experience Outages
Cornelius Rahn and Grace Huang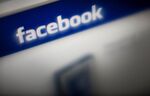 Facebook Inc.'s social network and its Instagram photo-sharing service were disrupted for users worldwide for about an hour because of a technical error by the company.
"This was not the result of a third-party attack but instead occurred after we introduced a change that affected our configuration systems," Facebook said in an e-mailed statement. "We moved quickly to fix the problem, and both services are back to 100 percent for everyone."
Users were able to log in and get updated feeds within an hour of finding the service inaccessible on Tuesday. Dating service Tinder Inc. also reported a disruption. On Twitter, #facebookdown was a trending topic globally.
With more than 1.3 billion users, Menlo Park, California-based Facebook has previously faced interruptions, including one in August. Internet services such as Sony Corp.'s PlayStation Network and Microsoft Corp.'s Xbox Live have gone temporarily offline in recent weeks because of hacking.
Web users took to Twitter to quip about today's disruption. Assad Tannous, using the @AsennaWealth name, wrote: "Invest in baby related stocks. #FacebookDown for an hr long enough to start a baby boom in 9 mths."