Bristol-Myers 2015 Sales Forecast Hit by Dollar's Strength
Doni Bloomfield and Cynthia Koons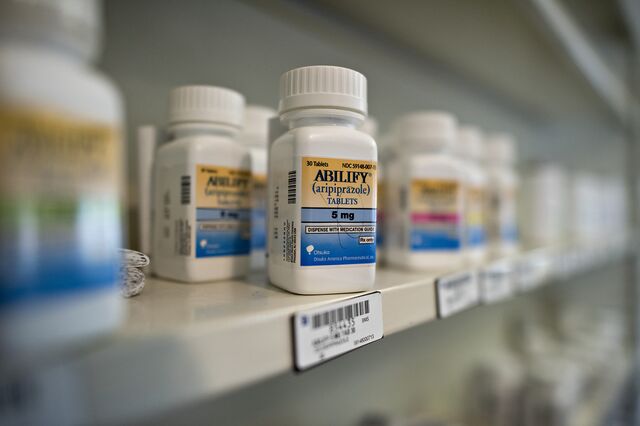 Bristol-Myers Squibb Co. forecast 2015 sales that trailed analysts' estimates as a strong dollar cuts into the drugmaker's revenue abroad.
Revenue will decline this year to a range of $14.4 billion to $15 billion, the company said in a statement. That compares with the $15.6 billion average projection of 18 analysts' estimates compiled by Bloomberg. Earnings will be $1.55 to $1.70 a share, Bristol-Myers said. Analysts had estimated an average of $1.73 a share for profit excluding certain items.
Bristol-Myers, the New York-based maker of cancer treatments such as Yervoy for melanoma, gets about half its sales outside the U.S. The dollar's strength weighs down the company as it pursues growth by focusing on a new class of cancer drugs that use the body's own immune system to fight disease. Giovanni Caforio, who is set to succeed Lamberto Andreotti as chief executive officer in May, led the company's global oncology unit until 2013.
About $800 million of the $1 billion difference between company revenue forecasts and analyst's estimates was due to foreign exchange, Chief Financial Officer Charles Bancroft said on a call with investors.
"With the dollar strengthening, foreign exchange had an unfavorable impact on both the top and bottom line," he said.
Bristol-Myers shares slid less than 1 percent to $61.99 at the close in New York. The stock has climbed 25 percent in the past year.
Gaining Traction
Sales of Yervoy grew 41 percent in the fourth quarter from a year earlier to $366 million, Bristol-Myers said Tuesday. Revenue from blood thinner Eliquis rose to $281 million, an almost fourfold increase.
Both drugs will continue to add to sales this year, while a newer cancer medicine, Opdivo, begins to gain traction, according to analysts' estimates. Opdivo will reach almost $3 billion in sales by 2017, based on the average projection.
Those gains are likely to be outweighed by a decline in sales of antipsychotic drug Abilify, the company's best-seller, dropped 25 percent in the fourth quarter to $476 million. The drug will see revenue sink to $577 million for all of 2015 as a marketing contract winds down, according to analysts' estimates.
Fourth-quarter earnings, adjusted for a large pension restructuring and other items, were 46 cents a share, topping the analysts' average estimate of 40 cents. Net income sank to $13 million, or 1 cent a share, from $726 million, or 44 cents, a year earlier.
Sales in the quarter fell 4.1 percent to $4.26 billion, though they topped analysts' estimates of $4 billion. Leaving out a divested business and the impact of foreign exchange, sales would have climbed 9 percent, the company said.
Currency Effects
Currency fluctuations are reverberating across the industry. Johnson & Johnson, the world's biggest maker of health-care products, missed sales estimates in all three of its major businesses because of the strengthening U.S. dollar. The strong dollar had hurt Bristol-Myers more than expected, according to Vamil Divan, an analyst at Credit Suisse Group AG.
"For the group as a whole people had been expecting currency to have an impact here," Divan said in a phone interview. "The currency impact was a little bit more than we were expecting, and a little bit more than what the investors expected too."
The dollar has rallied as U.S. central bankers ended a quantitative-easing program and the economy continued to be a bright spot in an otherwise mixed global picture. The Bloomberg Dollar Spot Index rallied last week to the highest close on record after the European Central Bank pledged to buy as much as 1.14 trillion euros ($1.28 trillion) in assets including government bonds.
Before it's here, it's on the Bloomberg Terminal.
LEARN MORE