TSA Whistle-blower's Supreme Court Win Bittersweet After Nine-Year Exile
Former air marshal Robert MacLean hasn't had a steady job in 9 years
by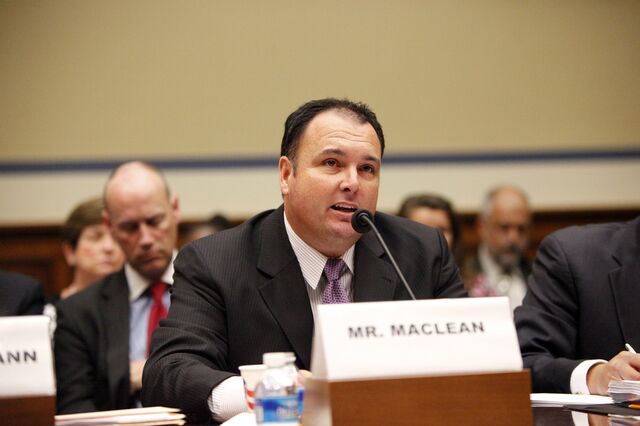 It's been nine long years since former air marshal Robert MacLean's 2006 firing for blowing the whistle on Transportation Security Administration cutbacks in the face of credible terror threats.
Apart from a short stint working construction, the married father of three hasn't had a full-time job since. He says he's been a "pariah," an outcast, unable to get law enforcement work despite commendations for his service in the U.S. Air Force and his experience with the U.S. Border Patrol, where he worked for almost six years, and as a member of the first class of air marshals trained after the Sept. 11, 2001, attacks. 
Maclean was dismissed in 2006 after it was disclosed he was the source of a 2003 MSNBC report that revealed the TSA intended to stop staffing long-haul flights to save on hotel costs. The motive for the cuts was concern about the budget—administrators wanted to save on hotel costs—but the timing was bad: The agency announcement came just days after TSA was informed of a terrorist threat to smuggle weapons on to long-distance routes. Within 24 hours of the MSNBC report and expected backlash, TSA officials reversed course and began immediately scheduling marshals on cross-country and international flights.
On Wednesday, the Supreme Court ruled that MacLean's dismissal was unlawful and he was protected under federal whistle-blower laws. It's a bittersweet victory after a promising career stalled in the prime of his life.
"I've been supported by my brother and my mother, for the most part," says the 44-year-old, who lives with his wife and children in Ladera Ranch, Calif. "My credit is a disaster. I would've filed bankruptcy a long time ago if I didn't have a lawsuit pending. You look at whistle-blowers like me and, typically, they're divorced."
Service in the military and law enforcement is in MacLean's blood. Born on the Torrejón Air Base in Madrid, he grew up living on military bases around the world with his family and stepfather, who retired a full colonel. During MacLean's four years in the Air Force, he worked as a nuclear weapons maintenance technician before serving stints with the Border Patrol and the Federal Air Marshal program.
Despite that background, he's been rejected by almost every police department in Southern California.
Many of those won't tell him why he was passed over, but the Los Angeles County Sheriff's Department was blunt. Its letter said MacLean was not considered for a position "due to issues involving INTEGRITY." 
It wasn't until late in 2005 that TSA administrators discovered MacLean was behind the MSNBC report. His protests to management were ignored before he went to the media and he says he was upfront with them from the start. "I had no remorse," he says.
In April 2006 he was fired for "disclosing sensitive security information," and he's fought in the courts to be reinstated ever since. While he says he'd be happy to work at the TSA again, he fears it's not a realistic option. 
He may have the Supreme Court on his side, but "the TSA can still fight this," MacLean says. A personnel board can argue that he didn't have a reasonable belief there was wrongdoing at the agency when he spoke to a reporter.
That would drag his case out further, but he's out ahead of that argument. He refers to a U.S. Merit Systems Protection Board ruling that was part of his long line of court battles. It states that the board has "no reason to doubt that [MacLean's] motivation was sincere," and it had "no reason to doubt the appellant's assertion that he took these actions to benefit the nation. …" 
MacLean hopes such statements will get him back into law enforcement. In the meantime, he waits. "The ball's in [TSA's] court now," he says. He continues to do what he can to help support his family. 
"I do anything I can to make money," he says. "It's a miracle I haven't gotten into any sort of trouble. I didn't decide to dive into dope or alcohol. I just got fat. I eat my stress."
Before it's here, it's on the Bloomberg Terminal.
LEARN MORE