Iowa Has the One Thing Your Digital Wallet is Missing: ID
This summer it will become the first state to test a driver's license app developed with MorphoTrust USA.
By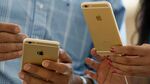 Smartphone-based payment systems promise to let shoppers eliminate the hassle of carrying cash and credit cards around. But even as mobile payments spread, there's one piece of plastic people still can't leave home without: their driver's licenses. (Sorry, American Express.)
Iowa's Department of Transportation plans to change that. This summer it will become the first state in the U.S. to test a driver's license app developed with MorphoTrust USA, a contractor that produces ID cards and driver's licenses for 42 states. The app will display all the information typically included on a regular driver's license—name, photo, address, birth date, signature. Iowa officials say it will be accepted in place of a physical card. Built-in facial, voice, or fingerprint recognition technology will prevent access by anyone except the ID holder, and hidden watermarks will change every time the app is opened to help combat hacking or forgery.
Iowa officials say the app will eventually allow them to connect with drivers. It might be used to channel traffic or weather information. The state expects it eventually will spend about the same amount of money issuing digital licenses as it does printing plastic cards: $3.29 apiece. "It's really changing what we do and what we think of as a license," says Mark Lowe, director of Iowa's Motor Vehicle Division. "It really has the chance to transform this static thing in your pocket to an ongoing customer relationship."
Iowa is consulting with the federal Transportation Security Administration to make sure agents will accept the state's app at airports. "I would not describe this as an uphill road at this point," says Lowe. MorphoTrust, which provides identity verification services to the TSA for its PreCheck traveler screening program, says its app is designed to be read by the same scanners the TSA already uses in airports. U.S. Department of Homeland Security spokesman S.Y. Lee says the agency is open to Iowa's effort.
"TSA is going to have to figure it out," says W. Ralph Basham, who served as director of the U.S. Secret Service and commissioner of U.S. Customs and Border Protection under President George W. Bush. "This is the way this is trending. They are going more and more from paper and relying on those types of devices for many different reasons."
Austria, Estonia, and Finland already issue electronic IDs for gaining access to government services online. MorphoTrust is developing a similar program for North Carolina. Last year, Gemalto, a Dutch company that makes SIM cards for mobile phones, bought Marquis ID Systems, an Indiana-based ID card provider with contracts in seven states. Gemalto says it's developed its own mobile ID prototype.
The switch to digital raises practical problems. "My officers will have to ask for someone's phone," says Brian Shimon, chief of police in the central Iowa town of Ackley. "There are a lot of things that can go wrong on a traffic stop. You drop the license, it's not a big deal. Me dropping a phone, that's going to come back to haunt." He also says officers may have to manually type information into their computers if their readers can't automatically scan the app the way they do with plastic IDs. Iowa says it will enable such scanning with its app. Other potential problems include phones running out of juice. "There's something nice about physical items," says Adi Kamdar, who specializes in consumer privacy at the Electronic Frontier Foundation, a nonprofit that advocates for online civil liberties. "They don't require electricity."
The bottom line: Iowa is developing an ID app to replace plastic driver's licenses, but it's still working to make sure they're widely accepted.
This story appeared in the print edition of Bloomberg Businessweek.