Hospital Hosting Reid's Surgery Is Used to Leaders as Patients
It's where Reagan is said to have joked that he hoped everyone in the trauma team was a Republican.
By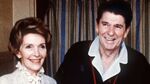 Senate Minority Leader Harry Reid is undergoing surgery at George Washington University Hospital on Monday to drain blood from his eye and reconstruct bones after he injured himself in an exercise accident in his home state of Nevada on Jan. 1.
The hospital, in Washington's Foggy Bottom neighborhood not far from the State Department, is one of three level-one trauma centers for adults in the nation's capital, according to the American College of Surgeons—and it is no stranger to high-profile patients.
Vice President Dick Cheney was treated at the hospital on multiple occasions, including for a mild heart attack in 2010. Hawaii Senator Daniel Inouye was hospitalized there briefly before his death in 2012. President Ronald Reagan was famously brought there after he was struck by a bullet during a 1981 assassination attempt.
The hospital's emergency room is where Reagan joked that he hoped everyone in the trauma team was a Republican, according to an account by team leader Dr. Joseph Giordano published by the university. Reagan stayed for 12 days, parrying his staff's efforts to move him to another hospital, even as GWU had to shut down the fourth floor where the president was staying to most of the hospital's own doctors and nurses and re-route ambulances, according to a university library article on the president's stay.
Reagan thanked the staff upon leaving, saying, "You people make it very easy to contract 'hospitalitis,'" according to the article. "From the time we came here in confusion until now you have made us feel welcome."

Reid's surgery is "a necessary step to assist in recovering full vision in his right eye," said spokeswoman Kristen Orthman in a Jan. 21 statement. The 75-year-old Democrat returned to the Capitol on Jan. 20 but, on doctors' advice, did not attend President Barack Obama's State of the Union that night.
He has taken steps to show he is still engaged with the business of the chamber he ran until Republicans took control as a result of the 2014 midterms. He has said he plans to seek reelection in 2016. And he doesn't plan to stay at GW long.
"Senator Reid is expected to be released from the hospital quickly following the surgery but under doctor's orders to minimize strain in his right eye, he will have to work from his DC home next week," Orthman said.
Dr. Michael Grant, a board-certified ophthalmologist and plastic surgeon who directs the Eye and Orbital Trauma Center at the Johns Hopkins Hospital in Baltimore, said that seems like a reasonable timeline.
"Typically we keep a patient like this in the hospital a night to monitor their pain," said Grant, who is not involved in Reid's care. "It would be my expectation if I were treating him that in two to four weeks I could get him back to doing whatever he needed to do."
Ali Elkin contributed to this report.