Here's What the Blizzard Is Shutting Down
Live updates on the blizzard
by and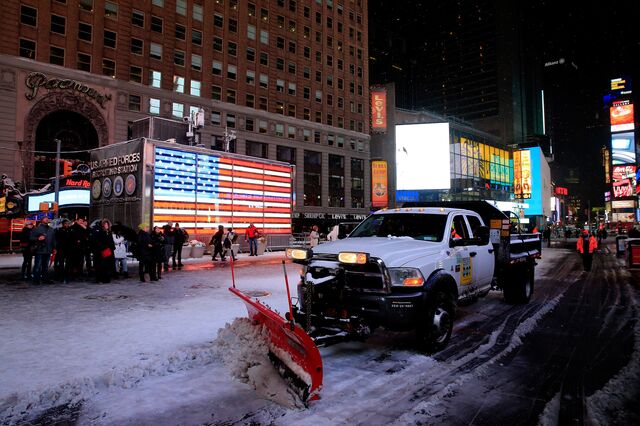 Here's how the storm is derailing daily life on the East Coast.
New York City
Subways will reopen beginning at 9 A.M. Expect residual delays, especially on lines that run above ground.
Buses are expected to resume limited service by noon.
The Port Authority has reopened all bridges and tunnels
John F. Kennedy and LaGuardia Airports are now open, but many flights have been cancelled or delayed. Check with your carrier for details.
Public schools are closed.
New York
Governor Cuomo has declared a State of Emergency.
Metro-North is expected to operate on a Sunday schedule beginning at noon.
Long Island Rail Road is suspending service until further notice.
Travel ban has been lifted as of 7:30 A.M.
New Jersey
Governor Christie has declared a State of Emergency.
New Jersey Transit is cross-honoring tickets system wide as it works to restore service. Click here for further details.
PATH trains will operate on a weekend schedule beginning at 9:30 A.M.
Newark Liberty International Airport is open, but very few flights are expected to arrive and depart. Check with your individual carrier.
Connecticut
Governor Malloy has declared a State of Emergency.
The travel ban will be lifted at 2 P.M.
Metro-North will begin operating on a Sunday schedule beginning at 1 P.M. Full service will be restored on Wednesday.
State bus service will resume on Wednesday morning.
Rhode Island
Governor Raimondo has declared a State of Emergency.
Rhode Island Public Transit Authority has suspended all service for Tuesday.
Parking bans are in effect at public agencies throughout the state.
Massachusetts
Governor Baker has declared a State of Emergency.
The Massachusetts Bay Transportation Authority has shut down all subway, rail, bus and ferry service on Tuesday.
In Boston, cars parked on major roadways will be towed to make room for plowing operations. The city has made 15,500 free or discounted parking spaces available for Boston residents in private parking lots and garages. 
Maine
Governor LePage has declared a State of Emergency.
All state offices are closed. 
Portland Jetport and Bangor International Airport have cancelled all flights. Bus and ferry services are cancelled.
There is no travel ban, but residents are asked to stay off the roads unless the absolutely must travel.
Amtrak
Amtrak has suspended Northeast Regional as well as high-speed Acela service between New York and Boston on Tuesday. Trains will operate on a reduced schedule south of New York City.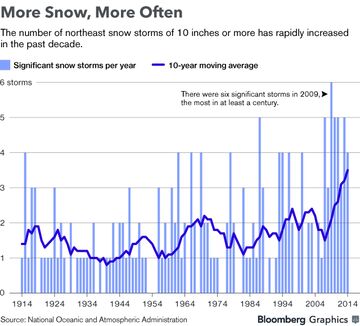 This post will be updated throughout the storm. Please check back often.
Before it's here, it's on the Bloomberg Terminal.
LEARN MORE