How Long Until Online Ghosts Start Haunting Presidential Candidates?
By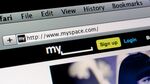 Jeb Bush's once-talkative high school buddies are clamming up when it comes to their memories of the potential presidential candidate, according to a Vanity Fair story published Friday. After reminiscing "freely" in 2001, they are now "considerably more reticent," wrote David Margolick, who has gotten an e-mail from at least one former Bush classmate begging off.
In just a few years' time, political reporters will have a new place to turn if they run into such roadblocks: Younger, Internet-savvy versions of the candidates themselves. Chances are, anyone who attended a school dance where Lil' Jon's "Yeah" played will have created an extensive online record of their formative years. Here's a peek at where journalists of the future (not to mention opposition researchers) could dig up dirt.
Election 2044
The average age for a major-party presidential nominee since 1992 is 58 years old. If that pattern holds, then the candidates of 2044 will have been 18 years old in 2004, and their youthful transgressions would have been all over MySpace. They, along with everyone in their "top eight," probably posted their house party pictures here.
Election 2048
A 58-year-old presidential contender in 2048 probably will have spent their high school years uploading every party picture to Facebook, sometimes making them available for anyone in their high school to access and download. Even if they later untagged themselves from all those red-cup selfies, chances are someone else who was tagged in the picture, and has fewer political ambitions, still has the photo up somewhere.
Election 2052
There's a good chance that the future president, now about the age of a college sophomore, still has photos on Instagram of his or her artfully rolled joints and questionable Halloween costumes. If they're unlucky, those could come back to bite.
Election 2056
Today's high schoolers, a few of whom will probably run for president in 2056, are into apps like Snapchat and Yik Yak. Snapchat lets them send the proof of their misdeeds in photos that disappear (although whether they're gone forever has been the subject of scrutiny). And one need only take a look at the Yik Yak feed (which is like Twitter, but with anonymity and geotags) for Bush's alma mater to realize that teens today are up to the same exact antics as they always have been—and they're writing about it. One of the most recent posts in the Andover area reads, "Wish I could replace my heart with another liver so I could drink more and care less." 
CORRECTION: An earlier version of this post misspelled Lil' Jon's name.