Abu Dhabi Stocks Climb Led by First Gulf Bank; Qatar Advances
Sarmad Khan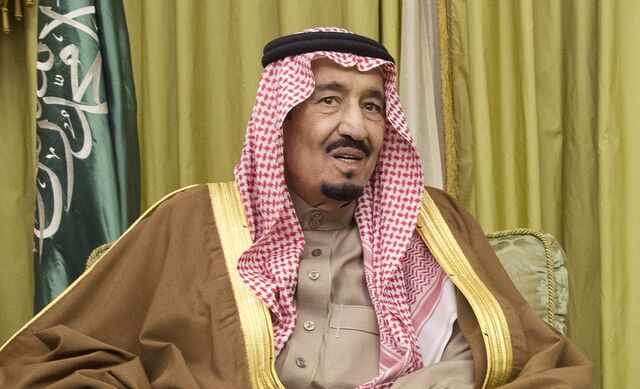 Abu Dhabi stocks rose to the highest level in almost a month, led by First Gulf Bank PJSC, amid optimism lenders' earnings will beat estimates. Trading dropped across the region, with several markets closed following the death of Saudi King Abdullah.
The ADX General Index added 1 percent to close at 4,570.22, the highest since Dec. 28, with the number of shares traded about 25 percent of their daily average over the past year. Qatar's QE Index jumped 1.3 percent, the most in more than two weeks, led by Qatar National Bank. Bourses in Saudi Arabia, Oman, Kuwait and Bahrain were shut after Abdullah's death Jan. 23. Egypt's exchange was closed for a national holiday.
Dubai Islamic Bank PJSC, the biggest Shariah-compliant lender in the United Arab Emirates, said today profit jumped more than 30 percent last year, sending the shares up by 0.9 percent. Abu Dhabi Commercial Bank PJSC reported profit that beat estimates in an announcement after the market closed.
First Gulf Bank, which became the leading bank for syndicated loans in the U.A.E. last year after displacing HSBC Holdings Plc, jumped 3.9 percent, the biggest advance since Jan. 7. The bank announced it closed a $313.7 million loan for Dalma Energy LLC. National Bank of Abu Dhabi PJSC, the largest lender in the U.A.E. by assets, climbed 2.6 percent.
Dubai Islamic Bank rose to 7 dirhams, the highest since Dec. 29, after it reported profit of 2.66 billion dirhams ($724 million) for 2014, beating the 2.4 billion-dirham mean of seven analysts' estimates compiled by Bloomberg.
Dubai's benchmark DFM General Index dropped 0.5 percent, as Emaar Malls PJSC slid 3.2 percent, the most this year. Qatar National Bank added 3.9 percent in Doha.
King's Death
"With the rest of the regional markets closed and oil steady below $50 a barrel, there's no reason for investors to sell," Hisham Khairy, the Dubai-based head of institutional trade at Mena Corp. Financial Services LLC, said by telephone. "Succession in Saudi Arabia is progressing smoothly as well, so there are no jitters in the market."
King Abdullah died on Jan. 23 and his successor, Salman Bin Abdulaziz Al Saud, has pledged to maintain the former monarch's policies in the Arab world's biggest economy.
Israel Rebounds
Israel's TA-25 Index rebounded after two days of losses, adding 0.3 percent. The yield on the country's March 2024 bonds dropped seven basis points to 1.77 percent, the lowest on record.
OPKO Health Inc. led gains in the country with a 5.5 percent increase. Teva Pharmaceutical Industries Ltd. advanced 1.9 percent, tracking the performance of its U.S.-listed depositary receipts, which rose last week to the highest level since May 2010 amid reports that Pfizer Inc. approached the company last year for a buyout.
Iraq's benchmark ISX General Index dropped 3.4 percent to a record. The gauge has declined for 11 days, sinking 27 percent in the period.
Before it's here, it's on the Bloomberg Terminal.
LEARN MORE