Caesars Accused in Lawsuit of Trying to Buy Bank Lenders' Votes
Linda Sandler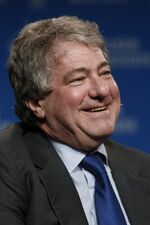 Caesars Entertainment Corp., which has been gathering support for a plan backed by Leon Black's Apollo Global Management LLC, was accused by bank lenders of trying to buy their votes and subverting bankruptcy law.
The lenders, including GSO Capital Partners LP, Silver Point Capital LP and BlackRock Financial Management Inc., asked a judge to bar the casino company from handing out fees to obtain votes, according to a court filing in Wilmington, Delaware Friday. They own about $2.9 billion of Caesars' most senior debt, they said.
Detailing the "improper" offer, the lenders said they were offered a $150 million fee to consent to the company's proposed refinancing, along with opportunities to buy new convertible notes issued by the healthier parent company and take cash from the bankrupt company. In return, they said they were asked to back a pact hammered out with supporting creditors outside of court and not yet filed as part of a Chapter 11 case.
"Defendants are attempting to subvert the plan and disclosure statement process," the lenders told the judge in the filing. The result would be "direct and irreparable harm" to the company's most senior lenders, and all others who aren't part of the selective pact, they said.
Creditors Warring
Creditors of the operating company are warring with Apollo over the private-equity firm's bankruptcy plan, put together with a group of supportive lenders. They won a round last week, when a federal judge in Manhattan ruled that Caesars broke the law when it stripped billions of dollars of assets from the operating unit last year.
The latest suit targets Caesars' parent company and its bankrupt operating unit. By law, a company is required to file a refinancing proposal in court to give all creditors time to object and contribute to the plan. Normally, they all get a vote.
Explaining what Caesars wanted in return for the payments, the bank lenders said they'd have to give up a firm guarantee of the bank loans and promise not to sue the company over the stripping of billions of dollars of assets from the bankrupt unit. They cited the "fraudulent transfers and its directors' breaches of fiduciary duty that have been detailed in myriad recent litigations."
Value Preservation
Apollo is trying to preserve the value of its Caesars' stake while dealing with a highly competitive casino market and about $25 billion of debt resulting from its takeover of Caesars with TPG Capital in 2008.
In the proposed restructuring, the operating unit would take on $18.4 billion of debt. Few lenders would get everything back on a deal gone bad, but Black has promised he and some bondholders would get a payout that others wouldn't.
Caesars's Apollo-backed bankruptcy was filed in Chicago Jan. 15, just days after dissident creditors filed their own in Delaware.
The cases are In re Caesars Entertainment Operating Co. Inc., 15-01145, U.S. Bankruptcy Court, Northern District of Illinois (Chicago); and In re Caesars Entertainment Operating Co. Inc., 15-10047, U.S. Bankruptcy Court, District of Delaware (Wilmington).
Before it's here, it's on the Bloomberg Terminal.
LEARN MORE