Paul Bocuse Is a Big Frenching Deal in Global Gastronomy—Top Chefs Explain Why
His eponymous over-the-top cooking competition will enliven Lyon next week
By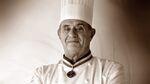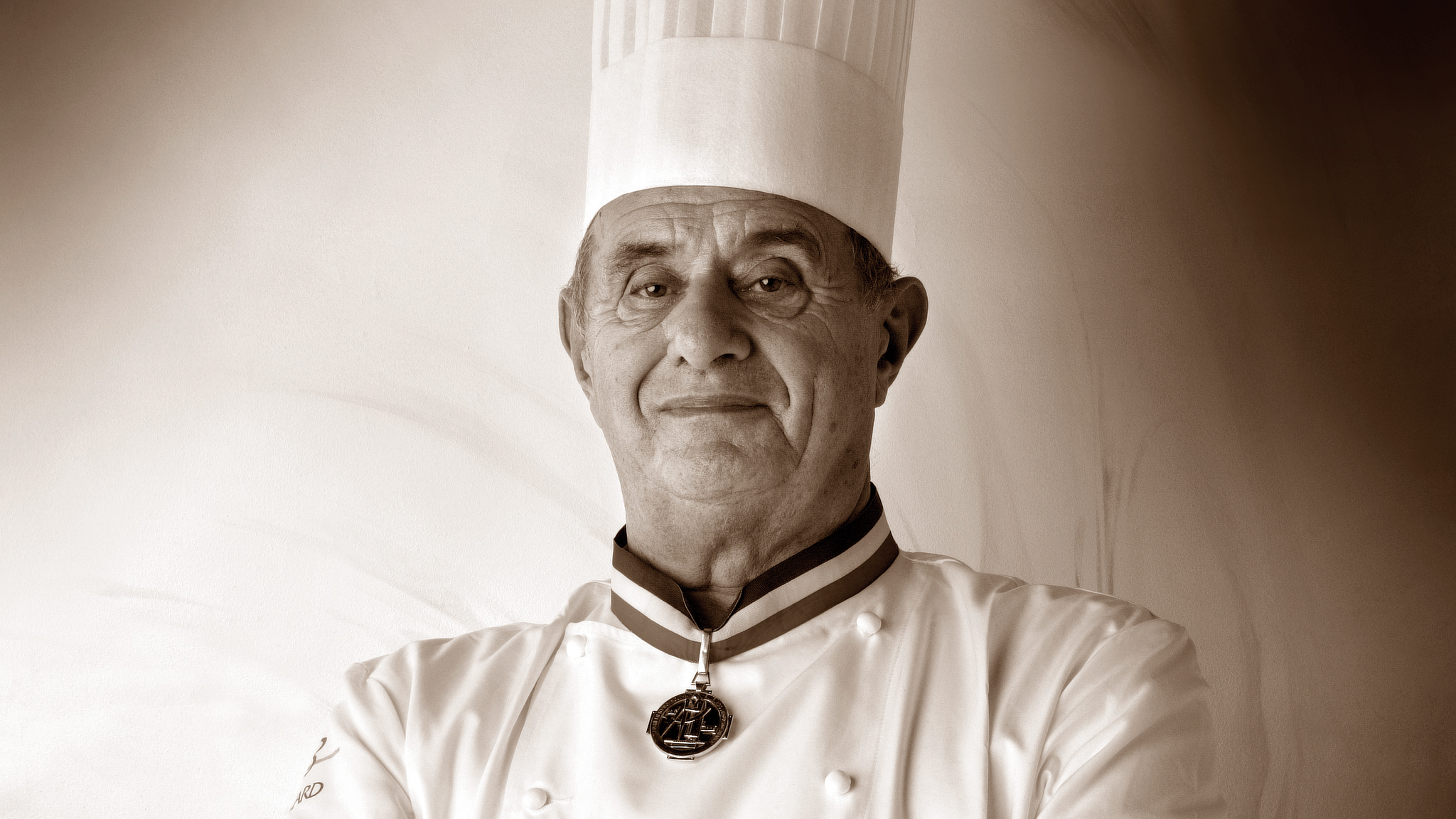 Chef Paul Bocuse created the Bocuse d'Or in 1987. As cooking competitions go, it's gladiatorial. Think Iron Chef meets the Olympic Games.
Crowds of fans in a grandstand cheer on their nations' chefs in a contest that marries the precision of top-level cooking with the noise and emotion of a sports match.
This year's final takes place in Lyon, France, on Jan. 27 and 28. But what of Bocuse himself? Aged 88, he remains a giant among chefs. How is he viewed by his peers? I asked them.
Raymond Blanc (Le Manoir aux Quat'Saisons, Oxford, U.K.)
"Paul has a lot of love and respect. He's called the emperor of cuisine. He has done more than any other French chef to export French gastronomy across the world. He singlehandedly created the era of the chef-patron. In the past, people like me were working for bosses and owners. He taught us to work for ourselves, to create our own little kingdom, which allows us to give more to the guests."
Claude Bosi (Hibiscus, London)
"He is the godfather and ambassador of modern French gastronomy and is the reason why France has retained its place on the international stage. His influence can be seen globally on every menu of every present-day great chef. He's a living phenomenon."

Daniel Boulud (Daniel, New York)
"For me, personally, he represents a lifetime in cooking. The first time I met him, I was 14 years old. He was like a god in Lyon who, every morning, would lead a procession of chefs in Les Halles de Lyon (market) to buy produce for their restaurants. There he was, getting the first pick of everything. And then he would gather all his chef friends together at a cafe for saucisson de Lyon (sausage), tripe, and Beaujolais. He still gathers with his close chef friends, to whom he is incredibly loyal. His cuisine is timeless. I have never met a mentor more loyal and caring."
Alain Ducasse (Alain Ducasse, Paris)
"Thanks to his profound knowledge and visionary approach, he remains an active ambassador of French cuisine."
Pierre Koffmann (Koffmann's, London)
"His restaurant is interesting because nothing is modern. It's all the 1950s and 1960s dishes but with a light touch. Other French chefs were influenced by Spanish or Japanese or other cuisines but he kept the French tradition. For dessert, they bring maybe 14 or 15 different sweets on three tables: They are there for you to choose. There is a lot of generosity in his cooking. I only met him once, years ago at a conference in Lyon. He seemed a really nice guy and everyone loved him."

Bruno Loubet (Bistrot Bruno Loubet, London)
"I will always remember the day he came to my restaurant. He banged his fist on the table before he complimented me out loud in front of all the other customers."
Michel Roux Jr. (Le Gavroche, London)
"Monsieur Paul is the granddaddy: He is such a kind, warm, generous man. My daughter did a three-year course at his school in Lyon, and I went to lunch at his restaurant with her and my wife. It brought tears to my eyes to see Monsieur Paul and the emotion of his food. He was there in his starched whites, visiting every table and shaking the hand of each diner. His style is very classic—and in essence, Lyonnais—but good lord, is it good. Oh, my word. His red mullet with potato scales and poularde de Bresse aux morilles,it doesn't get any better. Also, he has always championed the chef, showing that it's not just a job but a profession. So every morning when we put on our whites, we feel pride in what we do. That's what he represents for me."
(Richard Vines is the chief food critic for Bloomberg. Follow him on Twitter @richardvines)
Before it's here, it's on the Bloomberg Terminal.
LEARN MORE