HP, Investors Revise Autonomy Claims Accord in Third Try
Karen Gullo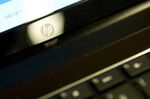 Hewlett-Packard Co., having failed twice to win court approval for its settlement with shareholders over the botched Autonomy Corp. acquisition, is going for a third try with a new accord shielding executives from blame over the almost $9 billion debacle.
A revised settlement agreement filed in federal court in San Francisco Thursday by attorneys for the company and investors would protect Hewlett-Packard and its management from any future shareholder lawsuits seeking to hold them accountable for the 2012 writedown.
An earlier version of the settlement that would have insulated executives from what a judge called a "staggering" scope of potential lawsuits that have nothing to do with the Autonomy deal was rejected last month. U.S. District Judge Charles Breyer, who must approve the new agreement, said the previous agreement had little benefit for shareholders and didn't protect their interests.
"Only claims that have been or could have been asserted related to the Autonomy acquisition are being released, which is both 'fair and reasonable,'" Mark Molumphy, an attorney for investors, said in a court filing Thursday.
In the underlying suit, shareholders said Hewlett-Packard executives ignored warnings about accounting irregularities at Autonomy and failed to properly vet its finances.
Corporate Governance
The corporate governance reforms contained in the new settlement would apply to both entities to be formed when Hewlett-Packard splits into two companies, according to the filing. The reforms include the creation of a senior executive-led risk management committee, modifications to board-level oversight of mergers and acquisitions and a new due diligence policy for mergers.
David Larcker, a Stanford University professor who studies governance issues, filed a statement with the court saying the reforms will have positive long-lasting effects on the company and its shareholders.
Executives at Hewlett-Packard and Autonomy have been sparring over who's to blame for the $8.8 billion writedown related to the $10 billion 2011 takeover of the U.K.-based software company. Hewlett-Packard, which blamed much of the writedown on inaccurate financial statements, said it was the victim of fraud by Autonomy's managers. Former Autonomy executives contend Palo Alto, California-based Hewlett-Packard was at fault.
The U.K.'s Serious Fraud Office closed an investigation of Hewlett-Packard's fraud allegations after finding "insufficient evidence for a realistic prospect of conviction," the agency said Jan. 19. The SFO said it was giving its files to U.S. authorities investigating the claims.
The case is In Re Hewlett-Packard Co. Shareholder Derivative Litigation, 12-cv-06003, U.S. District Court, Northern District of California (San Francisco).
Before it's here, it's on the Bloomberg Terminal.
LEARN MORE