Deutsche Bank's High-Grade Credit Co-Head Wilkes Said to Depart
Sridhar Natarajan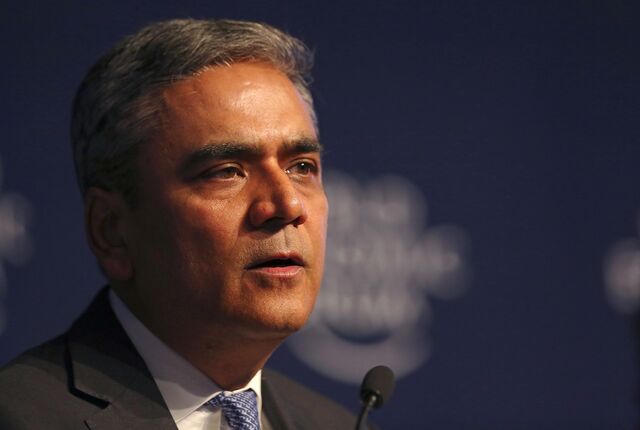 Joshua Wilkes, co-head of investment-grade credit at Deutsche Bank AG, has left the firm, according to two people with knowledge of the matter.
Wilkes, who was elevated to head high-grade debt trading for the U.S. in April 2013, departed the German bank this week, according to one of the people, who asked not to be identified because they're not authorized to speak publicly. Jim Kenny, who led the unit along with Wilkes, is leading the team, the person said.
Amanda Williams, a spokeswoman for the bank, said she couldn't comment on personnel matters. Wilkes declined to comment.
Wilkes's departure comes as Germany's largest lender scales down its presence in less profitable credit businesses amid an overhaul engineered by Co-Chief Executive Officer Anshu Jain to boost returns for shareholders. The Frankfurt-based bank's stock has slumped 27 percent in the last year as it navigates a decline in fixed-income trading for the largest banks.
Even with the cuts, Deutsche Bank has increased its fixed-income market share globally, led by gains in government bonds and investment-grade corporate debt, according to a survey by researcher Greenwich Associates.
Additional Departures
Wilkes's is among at least seven fixed-income traders to leave the bank this week. The company also cut its credit sales team in Chicago and San Francisco this month and retreated last year from trading most credit-default swaps tied to individual companies. Wilkes' departure doesn't signal a pullback from investment-grade credit trading, one of the people with knowledge of the move said.
Wilkes joined Deutsche Bank in 2007 after 16 years with Goldman Sachs Group Inc., according to Financial Industry Regulatory Authority records. He graduated from Harvard University in 1991, according to his LinkedIn profile.
Richard Rizzo, a collateralized-debt obligations trader at the bank also left this week, according to two people with knowledge of the departure. Rizzo joined the bank in 2005 after almost seven years at Merrill Lynch, Finra records show.
Others who left this week include Campbell Gilbert, Chuck Fletcher, Richard Jackson, Shawn Cooper and Benoy Raveendran.
Before it's here, it's on the Bloomberg Terminal.
LEARN MORE