Christie is the Odd Man In at Iowa Gathering of Social Conservatives
With the 2016 Iowa caucuses just more than a year away, Saturday's gathering offers the New Jersey governor a chance to try and woo the state's conservative voters.
By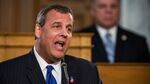 There will be two main story lines to watch Saturday when eight Republicans contemplating presidential bids take the stage inside a Des Moines theater for what's been billed as the unofficial start of the 2016 campaign.
The first is the jockeying among the crowded field of social conservatives eying the White House, with lots of mentions of God and liberty expected. The second is Chris Christie. 
The New Jersey governor is the oddest fit at a conservative confab in the state that hosts the nation's first presidential nomination balloting. Most of the other speakers at the "Iowa Freedom Summit," the largest gathering of its kind held so far in the 2016 election cycle, come from the party's social conservative wing. Christie's potential rivals for the Republican establishment vote, such as former Florida Governor Jeb Bush and 2012 nominee Mitt Romney, are taking a pass.
"The people who have more to prove are in the faith and family values wing," said Jamie Johnson, a member of the Republican Party of Iowa's state central committee who is not aligned with any 2016 candidate. "The burden of proof is more on them, in terms of which one becomes the preferred champion of the conservative Christian base."

In the 2008, former Arkansas Governor Mike Huckabee won that slot on his way to victory in the Iowa caucuses. Four years later, it was former Senator Rick Santorum of Pennsylvania who secured the role and also won the caucuses, beating a much-better-funded Mitt Romney by 34 votes.
With the 2016 caucuses just more than a year away, Saturday's gathering offers a chance for some of the activists most likely to vote to compare and contrast the messages and styles of the would-be candidates. In 2012, 57 percent of Republicans who caucused described themselves in entrance polls as born again or evangelical Christians.
Johnson called Christie's decision to attend "wise," even though it isn't a natural audience for him. "It shows he's open to the entire GOP, not just the establishment," he said.
That doesn't mean Christie won't face challenges at Hoyt Sherman Place, a historic theater on the west side of downtown Des Moines where more than 1,200 activists and a media contingent easily exceeding 100 are expected to crowd for the day-long event.

Christie's appearance marks the first time he's directly faced Iowa conservatives since he angered them with an October 2013 decision to end a legal effort to stop gay marriages in New Jersey. He's also been criticized for some of his judicial appointments and for famously praising President Barack Obama for his handling Hurricane Sandy recovery efforts, one week before the 2012 presidential election.
"I give him a lot of credit for showing up," said Steve Scheffler, a prominent social conservative who represents Iowa on the Republican National Committee. "Just one speech isn't going to win them over, but it's a first step to opening the door."
Christie was personally asked to attend by Representative Steve King, a powerbroker among Iowa social conservatives, especially in the northwest part of the state where they're most concentrated. In October, Christie joined King for his annual pheasant hunting event, but didn't actually fire a gun.

Other potential 2016 candidates scheduled to speak include Huckabee, Santorum, neurosurgeon Ben Carson, Senator Ted Cruz of Texas, businesswoman Carly Fiorina, former Texas Governor Rick Perry and Wisconsin Governor Scott Walker. They'll each get about 20 minutes to make their case. 
The event is being hosted by the conservative advocacy group Citizens United and King, Iowa's most conservative member of Congress. A total of more than 20 Republican luminaries, including businessman Donald Trump and former Alaska Governor Sarah Palin, are set to appear.
Democrats are planning counter-programming, including an appearance outside the hall by Democratic National Committee Chairwoman Debbie Wasserman Schultz. She plans to remind the media of King's controversial statements on immigration, including his calling an undocumented immigrant who sat with First Lady Michelle Obama during this week's State of the Union address "a deportable." King, a strong opponent of immigration reform, wasn't available for an interview Thursday.
The gathering comes as Christie has been overshadowed in recent weeks by Romney and Bush, who have been making moves toward launching presidential campaigns that could drain Christie's fundraising network and weaken his support.

Romney, Bush and Senators Rand Paul of Kentucky and Marco Rubio of Florida are all taking a pass on the event, citing scheduling conflicts, as is Louisiana Governor Bobby Jindal. On Sunday, Paul, Rubio and Cruz will appear together at a donor summit for the Koch political network in Palm Springs, Calif.
Johnson said Paul's absence in Iowa is especially noticed. "This is the second high-profile event in Iowa filled with conservative speakers and conservative attendees that he will not be at," he said. "It's a huge mistake for Rand Paul not to be here."
Paul caught flak in August after he skipped a Christian conservative summit in Iowa, citing a family commitment, before being spotted at a party in the Hamptons alongside liberal actor Alec Baldwin. At the time, Paul's staff said he did indeed have a family obligation in New York and tacked on a visit to a fundraiser for the East Hampton Library.
For Christie, the trip to Iowa comes as he remains under scrutiny by a federal prosecutor and a New Jersey legislative committee over politically motivated lane closures and traffic jams in September 2013 that were created by his administration.
The governor met with federal agents in the probe at the governor's mansion in Princeton, the Wall Street Journal reported earlier this month. The federal grand jury probing the matter also issued a subpoena Jan. 6 seeking "any and all records'' a legislative panel had compiled in its investigation and recordings of the testimony former Port Authority of New York and New Jersey Deputy Director Bill Baroni made in a November 2013 appearance before lawmakers.
Nationally, Republicans are expressing skepticism about his presidential bid. A CBS News poll released this week showed just 29 percent want him to seek the White House, while 44 percent said they want him to stay out of the race. That was less than half the support enjoyed by Romney and well below the 50 percent backing a Bush to run.
Christie's Iowa trip will be just his latest effort to try to confront those skeptical of his conservative credentials. In a June speech to the Faith and Freedom Coalition, he declared his opposition to abortion and said those who oppose abortion must also protect human lives after birth, citing his support for drug addiction programs. Last week, in his state of the state address, he also spoke in moralistic terms, saying it borders on being "a sin" to imprison people without treating them for their underlying addictions.
If Christie, Bush and Romney all decide to run, the establishment field would still not be as crowded as the one featuring social conservatives. That's prompted talk among conservatives that they need to coalesce quickly around one of their own, so that their strength is not diluted. Scheffler said that's unlikely to happen.
"Social conservatives are pretty independent-minded," he said. "I just don't think it's realist to think that's going to happen."
—Terrence Dopp contributed from Trenton, N.J.