Atlas's Diamond Sees the Chance to Acquire Banks in Europe
Richard Partington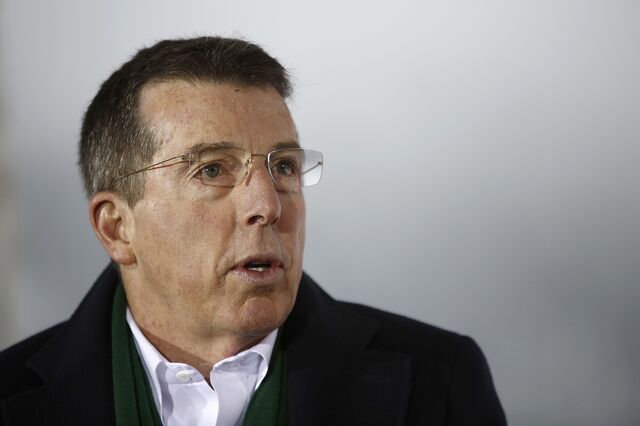 Robert Diamond, the banker who had focused his post-Barclays Plc career on investment in Africa, said he now sees a "terrific" opportunity to buy banks in Europe.
"The opportunity for us as a merchant bank to acquire banks, not just in Africa, but really in the developed markets is terrific," the former chief executive officer of Barclays said in an interview with Bloomberg Television's Francine Lacqua and Guy Johnson on Friday in Davos, Switzerland. "Because of Basel III and the much higher capital ratios, many banks, particularly in the euro zone, are exiting non-core businesses, not just assets but whole businesses."
Diamond, 63, founded Atlas Merchant Capital in 2013 and hired former J.C. Flowers & Co. executive David Schamis as a founding partner last year. He also started Atlas Mara Co-Nvest Ltd. with Ugandan entrepreneur Ashish Thakkar to buy African financial-services companies. The company acquired ABC Holdings Ltd. and ADC African Development Corp. last year and bought a stake in Union Bank of Nigeria Plc. in September.
"So many banks are forced to get rid of non-core assets," said Diamond, speaking at the World Economic Forum. "The strategic buyer for bank assets for decades has been the other big banks. Because of regulation the other big banks are not acquiring, they're selling, so they are trading at very low valuations, fractions of book value often."
'Good Acquisition'
He said Barclays's sale of its Spanish operations to CaixaBank SA in September for 800 million euros ($908 million) was "a good acquisition for the bank that acquired it" because it was sold for about 50 percent of book value.
Atlas Merchant Capital is "looking for, not controlled positions but positions where we can impact the operations," he said.
"The talent, the technology in particular," Diamond said. "We're not just investors, we're operators. Putting the right team of people, the right technology in, that's really the core for us in terms of creating value."
Diamond quit as Barclays CEO in 2012 after the London-based bank was fined for manipulating benchmark interest rates. Thakkar and Diamond raised $325 million in an initial public offering for Atlas Mara in 2013.
Before it's here, it's on the Bloomberg Terminal.
LEARN MORE