Nevada's Budget Busted as Baccarat Tables Go Quiet: Muni Credit
James Nash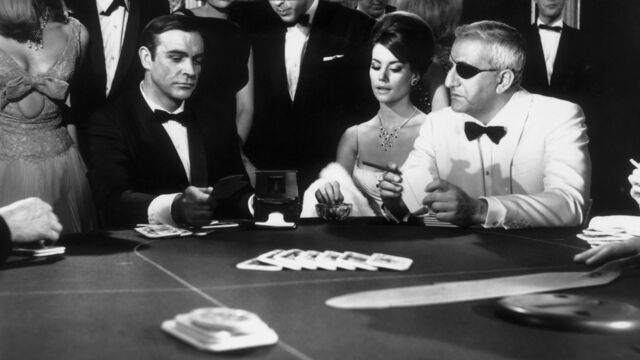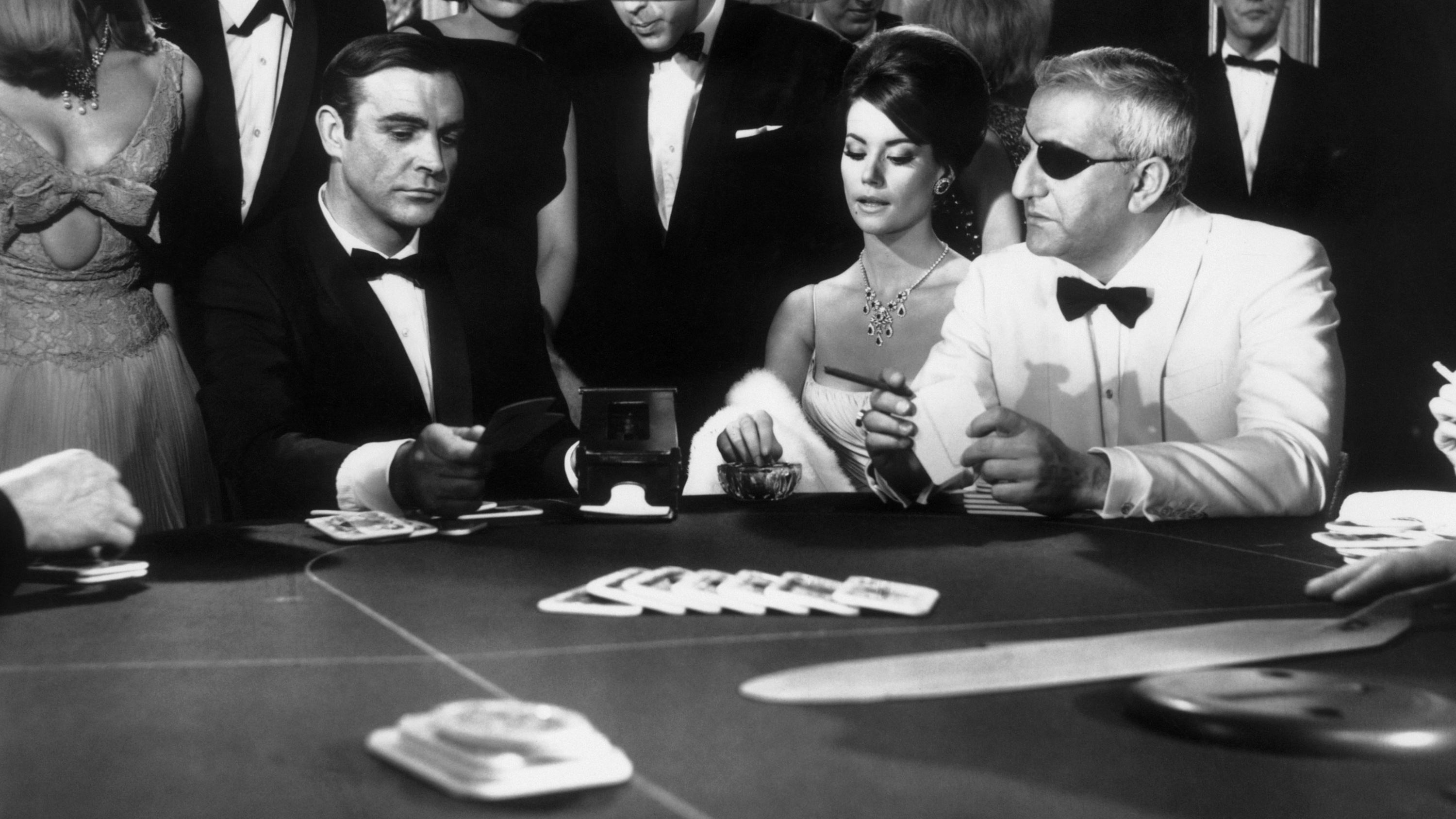 A two-year slide in gold and quieter casino tables have opened a $170 million hole in Nevada's budget even as its economy booms, pushing Governor Brian Sandoval to rethink dependence on mining and gambling.
State collections from baccarat, the most profitable game on the Las Vegas Strip after slot machines, were down almost a quarter in the three months through November. Gold prices are off a third from a 2011 peak, even after a rebound this month. Gambling revenue is projected to fall $41.5 million below the second-term Republican's forecast this year, while mining revenue is expected to miss by $72 million.
The trends belie Nevada's growth. The state tied with Idaho for the biggest improvement in economic health for the year through June, according to data compiled by Bloomberg. Yet even that challenges a state without levies on personal or corporate income: Rising school enrollment driven by new jobs is adding $81 million to spending.
"The economy is diversifying, but we're just not taxing what's diversifying the economy," said Robert Lang, a professor of urban affairs at University of Nevada at Las Vegas. "Growth in Nevada stopped paying its way when growth stopped being driven by tourism. And yet, 400 baccarat players are what the state wants to tax."
Changes Afoot
Nevada's changing economy is exemplified by a successful bid for Tesla Motors Inc.'s $10 billion battery factory near Reno. The state agreed to forgo $1.3 billion in taxes over 20 years to win it.
Lawmakers will probably use reserves to fill the budget gap, a "credit negative step backward at a time when most states are rebuilding reserves," Moody's Investors Service said in a report last month.
More than 25 percent of revenue comes from gambling and mining, relics of a tax code that dates to the 1970s, when Nevada had a quarter of its current population.
Today, Nevada is home to almost 3 million people and employers such as Apple Inc. and Zappos.com Inc., though tourism remains its largest industry. The gambling business has evolved beyond sun-hungry visitors from the East Coast and Midwest, with visits from China increasing 13 percent from 2012 to 2013 alone. International travelers accounted for 20 percent of visits in 2013, up from 14 percent in 2009, according to the Las Vegas Convention and Visitors Authority.
Corruption Crackdown
Yet dependence on tourists from abroad carries risks. Baccarat winnings on the Strip declined 23 percent in the three months ended Nov. 30 from the same period a year earlier. Desmond Lam, a University of Macau marketing professor, attributed the drop largely to a Chinese crackdown on financial-industry corruption.
Baccarat, a card game that relies on chance, was popularized by James Bond movies in the 1960s and is a favorite of Asian gamblers, Lam said.
"The anti-corruption campaign has a widespread effect on managers and executives from state-owned enterprises and businessmen who work with or for these people," Lam said by e-mail. "Many are covering their trails, lying low and avoiding unnecessary expenses and overseas trips."
Casino revenue in Macau, China's gambling center, fell last year for the first time.
Baccarat Profits
High-end baccarat players in Las Vegas, with credit lines of $1 million or more, are "almost exclusively Chinese," said Brent Pirosch, the director of Gaming Consulting Services for CBRE's Global Gaming Group in Las Vegas. There may be 100 to 150 such players, he said.
Such high-rollers inhabit a different realm. They stay in private hotels such as The Mansion at MGM Grand, which includes a four-bedroom, 12,000-square-foot villa and a 12-story atrium with gardens and a reflecting pool. There's a restaurant with no menu where chefs prepare meals on demand.
Baccarat grew to more than 14 percent of Nevada's gaming win in 2013 from about 4 percent in 2003. In the first half of last year, it fell to about 12 percent, said David G. Schwartz, director of UNLV's Center for Gaming Research. The state taxes gambling winnings at 6.75 percent.
Sandoval, 51, re-elected in November, will confront both the deficit and fellow Republicans opposed to raising taxes to erase it. Both legislative chambers switched from Democratic to Republican majorities in the same election, including an anti-tax faction.
"What these conservatives ran on was cost control," said Lisa Mayo-DeRiso, a Las Vegas consultant advising several newly elected Republicans.
'Antiquated Systems'
On Jan. 15, Sandoval proposed $560 million in tax increases over two years by imposing a license fee on businesses and by increasing cigarette taxes by 50 percent. He also recommended keeping sales- and business-tax increases set to expire June 30, which would raise $580 million.
The legislature will take up Sandoval's proposals when it comes back into session Feb. 2.
"We have relied on antiquated systems and half measures for too long," Sandoval said in his State of the State address in Carson City, the capital.
In a December report to the legislature, state budget forecasters said Nevada is on track to have less than $8 million in reserve by July, short of the $170 million required under state law, which equates to 5 percent of expenditures.
Revenue depends disproportionately on discretionary spending, Moody's analyst Julius Vizner said by telephone. The company rates Nevada Aa2, its third-highest rank.
"It's not an economic problem," said Vizner, who's based in New York. "It's a revenue problem. There is a disconnect between the underlying economy and state revenue performance."
November Rejection
Voters in November rejected a 2 percent tax on gross business receipts. The Las Vegas Metro Chamber of Commerce, which opposed the levy, commissioned the nonprofit Tax Foundation in Washington to look at other measures to reduce swings in revenue, such as applying sales taxes to services, ending exemptions to a live-entertainment tax and lowering the 6.85 percent sales-tax rate.
Nevada's history as the U.S. gambling mecca means boom-and-bust cycles are inevitable, said Michael Johnson, managing partner at Gurtin Fixed Income Management. The firm in Solana Beach, California, oversees $9.5 billion.
"Most of the time this is a situation that cannot be controlled," Johnson said by e-mail.
"If Nevada can use legislation to diversify tax revenue without causing additional problems or lowering revenue overall, that would be the preferred method," he said. "Otherwise, the state needs to build reserves to be able to weather the volatility with less pain."
Before it's here, it's on the Bloomberg Terminal.
LEARN MORE