Luxury Watch Bosses Respond to Swiss Franc Shock, as Confused as the Rest of the World
Do people buying $250,000 timepieces even care about an extra 7 percent on the price tag? Stephen Pulvirent investigates at SIHH
By
Whether it's on the busses to and from the fair or at lunch tables or over cocktails, you can't go anywhere at SIHH this year without hearing people whisper "currency volatility" under their breath like they're dirty words. (This is the world's most luxurious trade show, after all.) The Swiss National Bank's recent lifting of the cap on the Swiss franc in relation to the euro hasn't eclipsed the excitement surrounding all the new watches, but the news is definitely in the background at all times. Everyone is sure the impact is going to be big, but one key question remains: how big?
When the news hit last week that the SNB was lifting the cap, which had been in place since summer 2011, watch executives, retailers, and enthusiasts panicked. The artificial stability that had kept pricing tight between markets was suddenly gone only a few days before 16 of the most prominent luxury watch brands were set to introduce their new wares and to start taking orders from retailers around the world. It quickly became received wisdom that this was bad news.
After speaking with executives and retailers, though, it becomes clear that no one is quite sure exactly how bad the news is and who comes out in better or worse shape. Will these fluctuations level out at a lower exchange rate after the European Central Bank gets involved? Will Richemont absorb some of the additional long-term costs, keeping prices lower for retailers and consumers? Do people buying $250,000 double tourbillon watches even care about an extra 5-7 percent on the price tag? In short, no one quite knows, and it looks as if it could be a while before we get any real answers.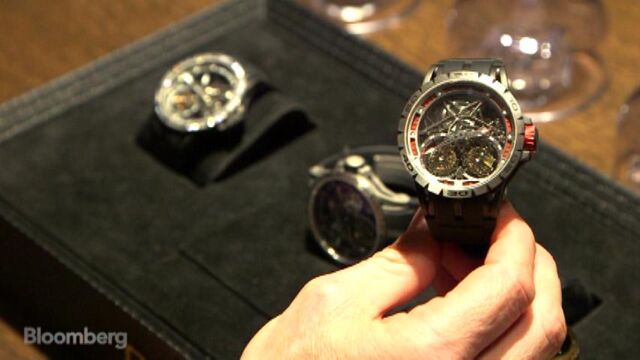 Before it's here, it's on the Bloomberg Terminal.
LEARN MORE