Avon Is The Cheapest Cosmetics Seller Money Can Buy: Real M&A
Brooke Sutherland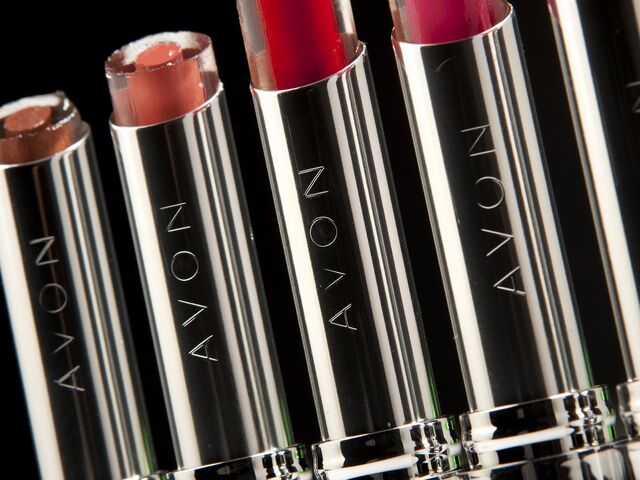 Buyout firms can find no cheaper personal-goods company than Avon Products Inc. Whether it's cheap for a reason is another issue.
The cosmetics seller trades at a lower multiple of its revenue than every similar-sized peer. That's even after Avon soared 15 percent Thursday when Dealreporter said the New York-based company had held talks with private equity firm TPG Capital. A buyout makes sense because Avon has ample opportunity to boost its cash flow and it's in the middle of a turnaround, said Joshua Strauss, Chicago-based co-manager of the Appleseed Fund at Pekin Singer Strauss Asset Management Inc.
"Being a public company has significant costs and is a significant distraction when they really need to be focused on the task at hand," Strauss, whose fund oversees about $300 million including Avon shares, said in a phone interview. "They've got a lot of fixes that are going to take multiple quarters and the Street is out of patience."
TPG and Avon have struck deals in the past. The door-to-door makeup purveyor sold its stake in Avon Japan to a TPG affiliate in 2010. Linda Bolton Weiser of B. Riley & Co. estimates a potential takeout valuation of as much as $14 a share. That's more than a 60 percent premium to Avon's closing price Thursday of $8.66 but still below the $23.25 a share bid from Coty Inc. that Avon rejected in 2012.
Coty later withdrew a sweetened offer of $24.75 a share, citing Avon's "unwillingness to engage in discussions."
Avon's Struggles
Avon, with a market value of $3.5 billion, traded at about 0.4 times its revenue in the past 12 months, near the lowest in at least a decade.
The shares have tumbled as the company reported two years of losses and racked up a bill of about $500 million to clean up bribery charges. Avon is set to report its lowest annual revenue since 2006 when it announces its earnings results next month.
On Friday, Avon shares fell 7.9 percent to $7.98 at 10:38 a.m. New York time.
Strategic buyers are less likely to have an interest in the struggling company, Strauss said. Corporate revamps like the one Avon needs are more private-equity firms' forte.
"The underlying earnings power is very significant," he said. If they enact a turnaround, a private equity buyer "is going to make a ton of money."
Before it's here, it's on the Bloomberg Terminal.
LEARN MORE