There's Too Much Money in Politics! Oh, and Can I Have Five Bucks?
The fundraising never ends, even on State of the Union night.
By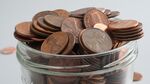 "Many of you have told me that this isn't what you signed up for, arguing past each other on cable shows, the constant fundraising," President Barack Obama told lawmakers Tuesday night in his State of the Union address. "Imagine if we broke out of these tired old patterns. Imagine if we did something different."
His appeal to the sensibilities of the legislators seated below him was followed less than an hour later by another kind of appeal—a fundraising ask.
"I hope you're excited about the agenda I laid out tonight for 2015," the e-mail from the Democratic Party read. "Now it's time to get to work. Let's go—make a monthly contribution to support Democrats now."
The advocacy group Organizing for Action, run by Obama's former campaign chiefs, sent a pitch to its donors saying the president's address reminded them that "this work has never been more important." The next line: "Chip in."
Those were just two messages in a slew of SOTU-related fundraising spam that hit inboxes as the House chamber was emptying out.
Iowa Senator Joni Ernst gave the Republican response to the State of the Union. As she uttered her final words, her leadership political action committee sprang to work.
"The new Republican majority you elected has made it a priority to reform Congress so that it functions again. And now we're working hard to pass the kind of serious job-creation ideas you deserve," the PAC's e-mail said. "Please make a contribution of $25, $50, $100 or whatever you can afford to support your new Republican majority."
Ernst made a similar pitch on behalf of the Republican Party later Tuesday night.