Hostage Crisis Highlights Abe's Push for a Bolder Japan
Worried about China's growing influence, Prime Minister Shinzo Abe is making a risky push to expand Japan's role worldwide
by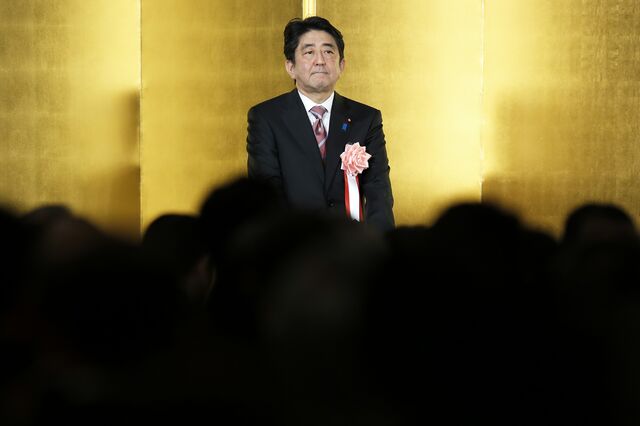 With Islamic State threatening to execute a pair of Japanese hostages, Prime Minister Shinzo Abe had to cut short a Middle East visit and race back to Tokyo. The terrorist group released a video on Tuesday, saying it would kill the two men unless Japan paid a ransom of $200 million. The threat "is unforgivable and I feel a strong resentment," Abe told reporters in Jerusalem. "The international community should not give in to terrorism."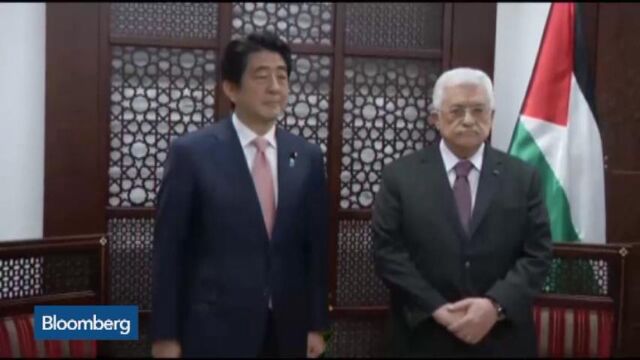 Abe's Israeli hosts are all-too familiar with crises like this one, but Japanese leaders don't have much experience at dealing with hostage-taking. It's been a decade since terrorists in the Middle East last went after someone from Japan. In 2004, al-Qaeda in Iraq beheaded Shosei Koda, a 24-year-old Japanese civilian.
The Middle East is a part of the world in which Japan, hemmed in by restrictions on its military, has traditionally left the most difficult work to Americans and Europeans. But since coming to power in late 2012, Abe has been trying to break free of Japan's postwar policy restricting the country's influence on issues related to security. Hence his plans to increase defense spending, become a major arms exporter, and revise the U.S.-imposed pacifist constitution.
Indeed, Abe was in Jerusalem because of his ambition for Japan to play a greater role in geopolitics. Israel was the last stop on a six-day trip that also included visits to Egypt and Jordan and saw the Japanese leader promise to provide non-military financing for the war against Islamic State. "I will pledge assistance of a total of about $200 million for those countries contending with ISIL, to help build their human capacities, infrastructure, and so on," said Abe on Saturday while in Cairo. 
That led Islamic State to release on Tuesday the video demanding the same amount of money for the lives of the two Japanese citizens.
A Japan that takes a greater role in the Middle East and other global hotspots is raising concerns even among Abe supporters at home. Although he enjoyed an easy reelection last month, Abe's foreign policy agenda isn't so popular, and public opinion polls show opposition to many of his plans. During the campaign, "he never mentioned foreign policy," says Tatsuya Yoshioka, co-founder and director of Peace Boat, a nongovernmental organization that opposes Abe's plans to drop the constitution's pacifist wording. The landslide win for Abe's Liberal Democratic Party indicated "support for Abenomics," he said, "not for the foreign policy of Prime Minister Abe."
Still, Abe is willing to take the risk that voters won't be happy. In part, that's a reflection of the pitiful state of the political opposition in Japan, where the Democratic Party of Japan is still trying to recover from its inept handling of U.S.-Japanese relations when it was in power from 2009 to 2012.
Abe's boldness also reflects the concern that Japanese conservatives have about the rising power of China, which has been engaged in a territorial dispute with Japan in the East China Sea and is increasingly trying to become a player in other hotspots. That often puts Japan in the position of playing catch-up to China: Abe's visit to Egypt, for instance, came after Egyptian President Abdel-Fattah el Sisi spent four days in China last month.  The Egyptian leader, however, has yet to visit Japan.
Before it's here, it's on the Bloomberg Terminal.
LEARN MORE