Open Letter to the Horses I'll Bet on: David Papadopoulos
David Papadopoulos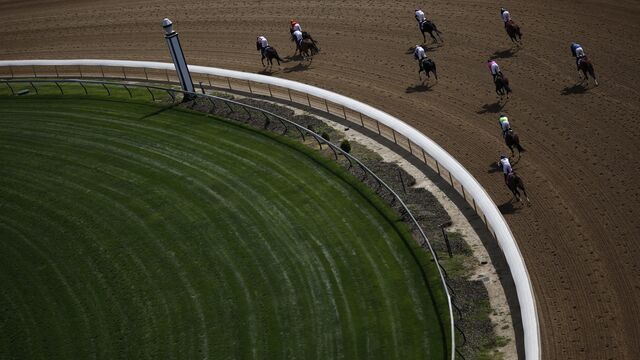 The 2015 horseracing season is all of three weeks old and I'm already getting that sinking feeling.
Two carefully selected wagers on races down in Florida have set me back a cool $100. More than the lost money, though, it's the way the horses went down in defeat -- characterized principally by a sluggish, awkward start that stripped them of any shot of winning -- that is eating away at my gambling soul and bringing back painful memories of 2014.
I had been hoping to forget last season. It was a disaster, leaving me with a stunning 29 percent loss just one year after posting a career-best profit. Seemingly every horse I bet on either came walking out of the gate, spotting the field a quick five lengths, or was overwhelmed by the competition and started fading long before the home stretch.
One afternoon of spectacularly bad gambling at Saratoga Race Course in upstate New York summed up the year's futility.
In the ninth race that day, I played an exacta, a wager that pays out when a gambler correctly picks the first- and second-place finishers.
My two picks finished last and second-to-last.
A half-hour later, I plunked down a few more greenbacks on another exacta bet in the 10th, using three horses this time. They proceeded to finish last, second-to-last and third-to-last. I remember watching the leaders duel furiously to the finish line and then looking back at my three prize selections. Having lost contact with the rest of the field, they were just lazily loping along together, as if they hadn't gotten the memo that there was a race going on.
It's all enough to discourage any self-respecting gambler, especially one who spends the Triple Crown season touting horses publicly to Bloomberg readers. The Kentucky Derby is just a few months away. This misery needs to end.
Three Requests
So here's my plea to the horses I wager on the rest of this year. Three parts to it, all simple and reasonable enough:
1) Give me a sign.
I've been studying equine body language for years but seem to be missing pre-race signals from horses that are sore or uninterested in running. Please start making those signs clearer -- swing your head from side to side as if to say "No, I don't plan on trying today." That'll save me some cash and heartache.
2) Come out running.
When they open the starting gate, sprint forward. Don't saunter out of there, don't stumble and don't waste time making small talk with your neighbors. Focus on the race and get involved early.
3) Stay in the bridle.
A horse that's in the bridle has a strong hold of the bit and is pulling the jockey forward, eager to advance. By contrast, a horse that's fallen off the bridle is struggling to keep up with the pack, either because he's not fast enough or has tired or lost concentration. Way too many of my selections are coming off the bridle with a half-mile left to run. That's not acceptable. Stay in the bridle until entering the home stretch and show some interest in the race.
I'm not asking for victories here (though a big, fat payout would be nice every once in a while). All I'm looking for is enough effort that when the field thunders around the final turn, I might think, if ever so briefly, "My god, this horse has a shot to win this thing." To get my heart racing, to make me spring to my feet and scream at the top of my lungs.
After all, isn't that why we gamble?
(David Papadopoulos, the managing editor for markets enterprise coverage at Bloomberg News, has been following thoroughbred racing for more than two decades and was runner-up in 2008 Eclipse Award voting for feature writing on the sport.)
Before it's here, it's on the Bloomberg Terminal.
LEARN MORE