Let's Brainstorm Ideas for CNN's New Political Game Show
What would political Jeopardy! look like? Or political Family Feud?
By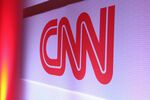 CNN, the network that brought us Larry King Live and Don Lemon reporting on a missing plane, plans to premiere a political game show next month hosted by Anderson Cooper, AdWeek reported on Wednesday.