BOJ Expands and Extends Loan Program to Counter Growth Headwinds
Toru Fujioka and Masahiro Hidaka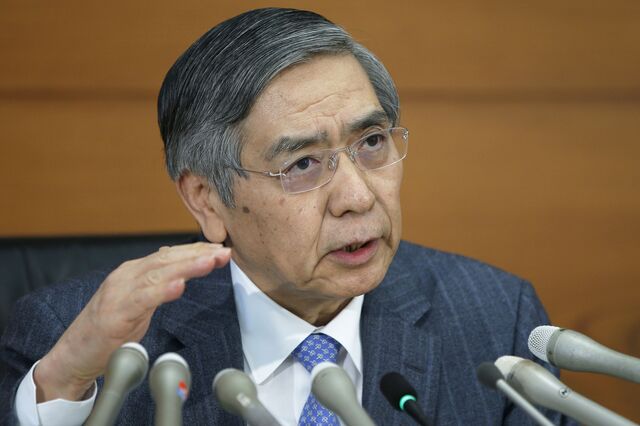 The Bank of Japan expanded and extended a lending program set to expire in March to assist Governor Haruhiko Kuroda's bid to stoke inflation, the bank said in a statement today.
The central bank increased the main part of the Growth-Supporting Funding Facility to 10 trillion yen ($85 billion) from 7 trillion yen. The bank had given out 5.8 trillion yen in credit as of Dec. 5 under the whole program, which also includes a dollar-lending facility.
Eligibility for the Stimulating Bank Lending Facility was expanded. The facility has unlimited capacity and the BOJ had extended 19 trillion yen of credit as of Dec. 16. It was also set to expire in March. Both measures were extended by one year.
The BOJ expanded the scale of the lending facilities last February. They were originally introduced by former governor Masaaki Shirakawa.
Before it's here, it's on the Bloomberg Terminal.
LEARN MORE