Abbott Faces Oil-Price Shadow Over Booming Texas Economy
Lauren Etter and Darrell Preston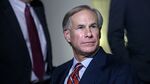 Texas has a new governor for the first time in 14 years, just as tumbling oil prices challenge a boom that created 1.5 million jobs in the state since the recession.
Greg Abbott, a 57-year-old Republican, took the oath of office Tuesday morning, becoming 48th governor of the second-most-populous U.S. state. He follows Rick Perry, the longest-serving governor in Texas history and a former presidential contender who may try again in 2016.
"As governor, I will continue my legacy of pushing back against Washington if they spend too much, regulate too much, or violate our state sovereignty," Abbott said during his inauguration speech.
Abbott was sworn in on the steps of the Capitol before throngs pouring down Austin's Congress Avenue. The ceremony was followed by a parade and Texas-sized barbecue, with 4 tons of brisket, 4,500 pounds of potato salad and 17,000 pieces of buttermilk and pecan pie.
Abbott beat his Democratic opponent, former state Senator Wendy Davis, with nearly 60 percent of the vote in November, planting the Republican flag even deeper into Texas soil. The party expanded its majority in both houses of the legislature.
Yet he faces obstacles to the so-called Texas miracle of job growth. The burgeoning population is pushing roads and highways to the limit. More than one-fifth of its population lacks health insurance, according to the U.S. Census Bureau. Oil prices have dropped more than 50 percent since June, threatening to slow an economy driven by energy production.
"The major price correction represents a significant change in Texas," said Robert Dye, chief economist with Comerica Inc., a Dallas-based bank. "It will result in slower economic growth, and will result in lower revenues to the state as well."
Abbott's Career
Abbott, a former Texas Supreme Court judge who was first elected attorney general in 2002, has big boots to fill. Under Perry, who traveled the U.S. trumpeting Texas to businesses, the state added 2.2 million jobs, accounting for more than one-fourth of the new positions added in the U.S. over that time.
Such growth has left the Texas government with a surplus. Comptroller Glenn Hegar this month said the state is projected to have $113 billion for general-purpose spending through 2017, an 11 percent increase from the previous two years. That includes a $7.5 billion surplus left over from the prior budget.
Still, falling oil prices have cast a pall over a state that's seen its fortunes rise and fall in the oil fields. New drilling technologies, including fracking, enabled the industry to unlock deep shale reserves across swaths of the state. The discoveries reversed a decades-long decline in oil production, creating high-paying jobs and buoying tax revenue.
Slower Growth
The Federal Reserve Bank of Dallas said in a report this month that it expects job growth to slow to as little as 2 percent this year from 3.6 percent in 2014. Hegar, the comptroller, estimates that economic growth will slow to about 3 percent this year, down from 3.7 percent in 2014.
Abbott isn't fazed.
"Oil goes up and oil goes down," Abbott told reporters in San Antonio last month.
"Texas has always survived regardless of what the oil price is," he said. "We have the resources available to continue to improve infrastructure and education in the state of Texas despite what is likely to be a temporary drop in oil prices."
Texas has struggled to build roads and infrastructure fast enough to accommodate residents flowing in.
While the population has grown by 125 percent over the past four decades, to 27 million, capacity on the state's roads and highways has increased by only 19 percent, said Scott Haywood, president of Move Texas Forward, a group that advocates for transportation projects.
Budget Cuts
Transportation accounts for about 9 percent of the state's budget, compared with about a third in the 1960s, Haywood said.
"We've made some really significant investments," said Haywood. "But most of the highway system was built twenty-five-plus years ago. We just haven't kept up."
Abbott has said that he wants to amend the state constitution to allow a portion of the motor-vehicle sales tax to go toward such works. He also wants to restrict the highway fund to ensure it's spent on roads.
"Every vehicle in Texas is subject to a hidden tax in terms of time, gasoline and wear and tear on vehicles," said Bill Hammond, chief executive officer of the Texas Association of Business, in Austin. "From an economic development perspective, our competitors are using this against us, saying, 'Don't go to Texas.'"
Suing Obama
Abbott graduated from Vanderbilt Law School in 1984. Shortly thereafter, he became paralyzed from the waist down after an oak fell on him as he was jogging during a study break for the bar exam. His wife of 33 years, Cecilia, is of Mexican descent, making her the state's first Hispanic first lady.
As attorney general, he was a champion for states' rights, suing the federal government 34 times, 31 of the cases during President Barack Obama's administration. In 2005, he successfully defended Texas in the U.S. Supreme Court over the decision to erect a Ten Commandments monument on the Capitol grounds.
"I didn't invent that phrase, 'Don't Mess with Texas,' but I have applied it more than anyone else ever has," Abbott said during his campaign.