China's Copper Short Sellers Not Done Yet, Citrine Fund Says
Agnieszka de Sousa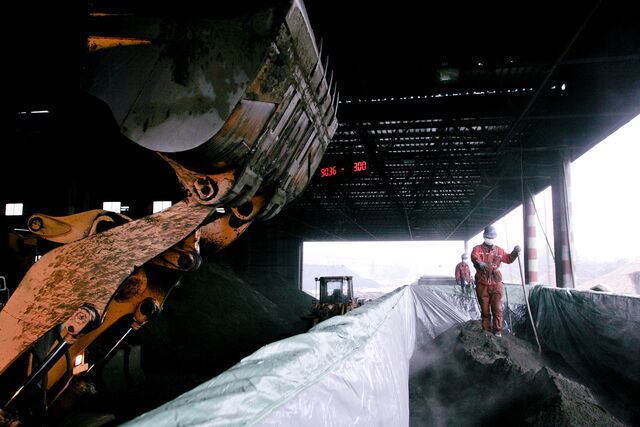 The biggest copper selloff in three years isn't over yet because Chinese traders will probably keep shorting the metal, according to Citrine Capital Management LLC.
Copper prices may bottom by March and recover during the second quarter as demand from Chinese manufacturers picks up, Andreas Hommert, a partner at the New York-based hedge fund, said in an interview with Bloomberg News last week. Losses have been driven mostly by hedge funds, commodity trading advisers and Chinese speculators, he said, adding that additional selling may come from China.
While copper has fallen for most of the past month, losses accelerated on Jan. 14 during Asian trading hours, with prices tumbling by the daily limit in Shanghai and London futures losing almost 9 percent at one point. China has curbed long-term commitments to buy copper, adding to the global surplus, according to Hommert.
"Not everybody who might need to sell has been able to sell," said Hommert, who has more than 20 years of experience in the metals industry. "We might see some lower numbers."
Copper slid 6.2 percent last week, the most since 2011. Futures for delivery in three months lost 0.5 percent to $5,688 a metric ton by 2:03 p.m. on the London Metal Exchange.
Short Selling
Money managers have more than doubled the net-short position in New York copper this year to 9,881 contracts, data from the U.S. Commodity Futures Trading Commission show. Hedge funds and CTAs from London to New York already hold a combined short position that's close to a record, Citrine estimates.
Citrine was started in 2012 by Paul Crone, a former trader at Touradji Capital Management LP. It managed more than $200 million as of August, according to an interview with Crone at the time. Hommert declined to comment on fund performance and assets under management.
Global refined production will exceed demand this year by 221,000 metric tons, with the surplus widening from 59,000 tons in 2014, according to Jefferies Bache Ltd. The surplus during the next couple months will be concentrated in Europe and the Americas, he said.
"The worst part of the surplus is going to be felt in the first quarter," he said.
Before it's here, it's on the Bloomberg Terminal.
LEARN MORE