business
Why Amazon Is Getting Into Feature Films
In announcing Amazon Original Movies, the company plans to release 12 productions a year
By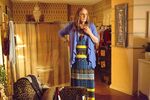 Amazon is doubling down on plans to become a company that makes media, instead of being one that just sells it. On Monday the company announced it will begin producing movies for theaters, with the goal of releasing a dozen original titles each year. Amazon's ultimate aim is to get more people to sign up for its Prime service, the $99-a-year membership program that was once just a way to get free shipping. Movies that Amazon produces will show up on Amazon Prime Instant Video four to eight weeks after their theatrical debuts, much faster than it normally takes for movies to be available outside theaters. 
The venture, known as Amazon Original Movies, will be led by Ted Hope, who founded Good Machine, the production company that made Eat Drink Man Woman and Crouching Tiger, Hidden Dragon. Roy Price, vice president of Amazon Studios, said in a statement that Amazon will serve as an alternative to the studio system for frustrated filmmakers, "who too often struggle to mount fresh and daring stories that deserve an audience." 
Original Movies is the latest indication that Amazon is going to try to chase Netflix by adopting that company's strategy of becoming a content house as well as a distributor. Both companies already make original television shows that rival what's being made at HBO or AMC. Amazon is still glowing from its success with Transparent, which won best comedy at the Golden Globes earlier this month. The company released a new round of pilots immediately following the awards show, though critics were quick to pan most of them.
The play here is to get content for which people are willing to pay subscription fees. While both Netflix and Amazon license most of their content from elsewhere, media companies generally hold back rights to the best shows because they see Internet subscription services as a threat to their traditional businesses. By making House of Cards or Alpha House, the Internet services get their own exclusives. Analysts consider this is a winning strategy, although it's hard to track how much of a difference any single show makes in selling Amazon Prime, given that the service consists of many different elements, and Amazon isn't particularly forthcoming with data about its performance. 
For this plan, Amazon will need cooperation from movie theater chains. Regal Entertainment, AMC, and Cinemark haven't been thrilled with the idea of losing exclusive theatrical windows when they control the only venues at which people can legally see new releases. They may face increasing pressure to bend. The average time between a theatrical debut and a movie's release on DVD or streaming services dropped to 119 days in 2013, down from 173 days in 1998, according to Bloomberg Intelligence. Last fall, Netflix announced it would produce its first theatrical feature (a sequel to Crouching Tiger, Hidden Dragon, as it happens) But while Netflix is setting up simultaneous releases in theaters and on its streaming service, Amazon is preserving a more theater-friendly period of exclusivity. 
Amazon didn't indicate what types of films it will specialize in, or when it hopes its first title will hit theaters. But Chief Executive Officer Jeff Bezos is aiming big here. This year, a Golden Globe. Next year, an Oscar? 
Before it's here, it's on the Bloomberg Terminal.
LEARN MORE