The Republican Congress Can Save Obamacare. Will It?
The tug of war between nihilism and reform.
By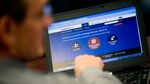 In March, the Supreme Court will hear King v. Burwell, and decide whether the people who live in states that did not set up their own health care exchanges are eligible for Affordable Care Act subsidies. There's no small amount of hope, on the right, that the Court takes this chance to make the ACA unworkable by making it basically unaffordable. Yet as Abby Goodnough reported last week, the chance to wreck the ACA by wrecking a million or so health plans is not as politically attractive to the GOP as, say, repealing the whole law. Republicans run 31 states. Only nine states have waded into the subsidies fight.