Reinhart Said to Depart Morgan Stanley as Chief U.S. Economist
Alister Bull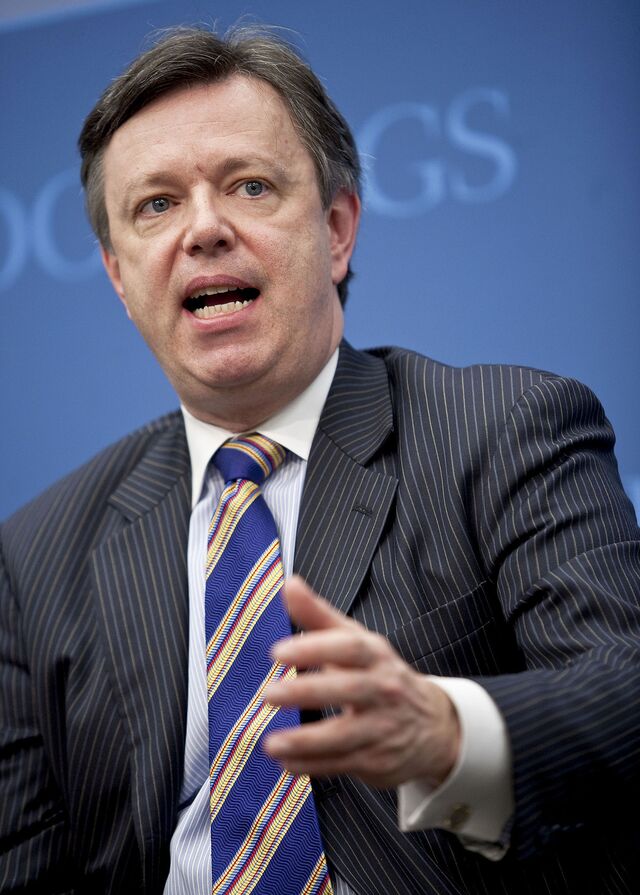 Vincent Reinhart, a former head of the Federal Reserve Board's monetary-affairs division, has departed Morgan Stanley after three years as its chief U.S. economist, according to a person familiar with the matter.
Reinhart left last week, said the person, who asked not to be named without authorization to speak publicly about the topic. Morgan Stanley spokeswoman Mary Claire Delaney declined to comment. Reinhart, 57, declined to comment when he was reached by phone and referred the inquiry back to Morgan Stanley.
When Reinhart stepped down in 2007, then-Fed Chairman Ben S. Bernanke thanked him for his "steady hand" during the turmoil after the Sept. 11 attacks on New York and Washington, according to a transcript of the Federal Open Market Committee's August 2007 meeting. Reinhart, who joined Morgan Stanley in 2011, spent more than 20 years at the Fed.
"Vincent's legacy, of course, will live on in the meeting transcripts from his tenure," Bernanke said. "For example, in the May 2004 transcript, Vincent is caught using the words 'cattle prods' in reference to a possible experiment involving bond market traders."
Before it's here, it's on the Bloomberg Terminal.
LEARN MORE