London Housing Weakens as Election Adds to Buyer Uncertainty
Tom Beardsworth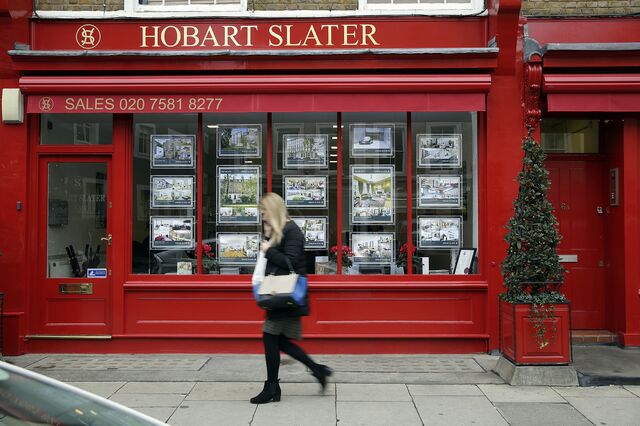 London's housing market remained weak at the end of 2014 and uncertainty in the run-up to the general election in less than four months may limit demand, according to the Royal Institution of Chartered Surveyors.
A price index for the U.K. capital was at minus 36 in December, a fourth month below zero, RICS said today. A national index declined to 11 from 14.
The RICS index, along with other housing-market gauges, has been weakening since mid-2013, when the Bank of England toughened mortgage curbs to cool lending and prevent an unsustainable debt buildup.
Buyers are "a little more cautious about making a purchase as more stringent lending criteria has made it harder to access mortgage finance," RICS Chief Economist Simon Rubinsohn said. "An increasing awareness of the approaching general election also appears to be contributing to the softer market."
In a trading update today, Savills Plc also cited the May 7 vote as a potential restraint. The property broker said in a statement it retains a "cautious stance, particularly on the performance of the U.K. residential market in the first half of the year."
Rubinsohn said that while Chancellor of the Exchequer George Osborne's changes to the stamp-duty transaction tax may help support U.K. house demand and prices nationally, that may not be the case in London and its "prime areas," where there is a larger proportion of more expensive properties.
According to RICS, its survey suggests the new stamp duty system, which lowers costs for buyers barring the top end of the market, could reduce sales volumes in London as much as 10 percent from what they would otherwise be. Prices could take a knock of as much as 5 percent, it said.
Before it's here, it's on the Bloomberg Terminal.
LEARN MORE